Earlier this week, we were treated to the news that Bellossom and Exeggutor would be visiting Pokémon Café Mix. Now that the update is out, there were a few other surprises thrown in.
NEW CUSTOMERS
Yes, Bellossom and Exeggutor are here, but there's one more Pokémon stopping by! For those who missed out on getting Pikachu during the game's debut week, fret no longer. Pikachu has been added to the café customer pool and will appear when certain criteria are met. For those who already have him on staff, now it'll be easier to level up the iconic yellow mouse.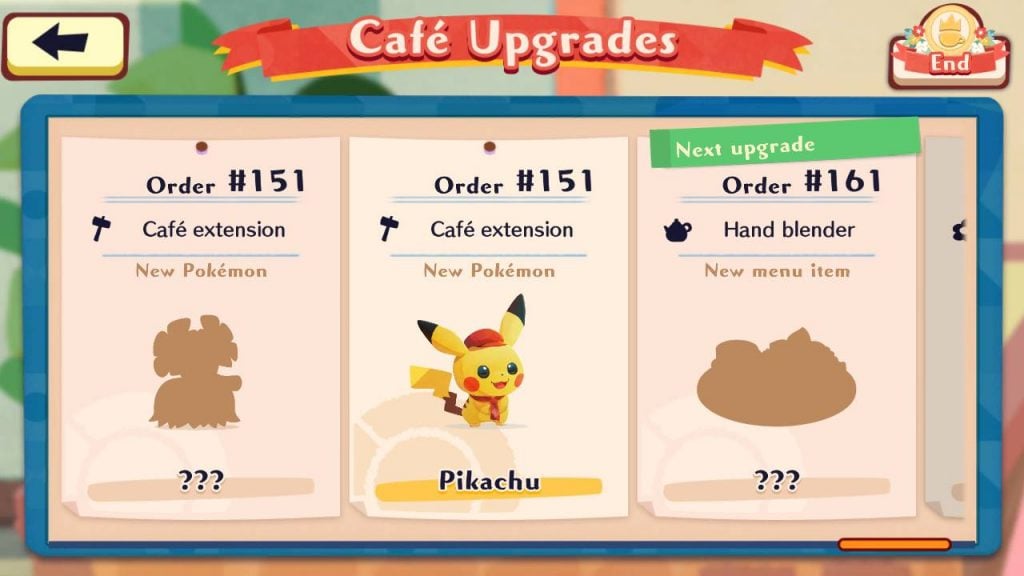 ORDERS #151 – #200
New orders are here! We did know that some were coming, but not the amount. Now, "[t]here are 50 new orders to dish out as well, along with 25 Master Café orders for expert players. Two new gimmicks also appear, so prepare to adjust your strategy to deal with them." 
With new orders come new café upgrades. Below are the new Café Upgrades added to the game.
| | |
| --- | --- |
| Order # | Upgrade unlocked |
| 151 | Pikachu and Bellossom will now visit the café! New beachy-themed dining area. |
| 161 | Gossifleur Combo Plate |
| 176 | Exeggutor will now visit the café! |
| 181 | Miltank Mix au Lait |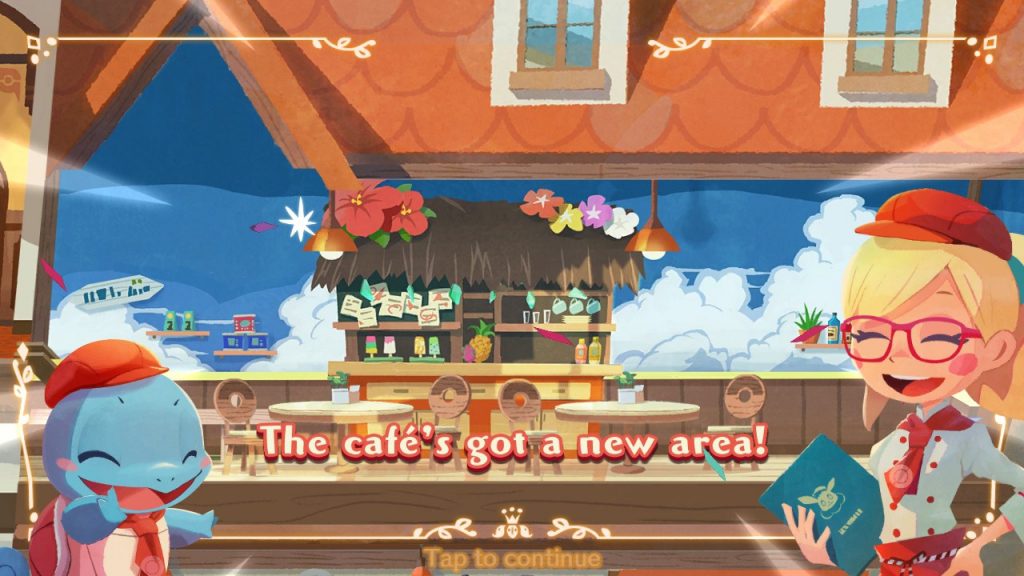 Special Customer Sobble: Café Challenge Card
Following in Scorbunny's fiery footsteps, a series of special café challenge cards focusing on Sobble are now available to tackle. These challenges are only here for a limited time, like the Galar Water-type starter, and will disappear with Sobble on Tuesday, July 28th, at 10:59 p.m. PT. 
Looking to join in on the fun? Pokémon Café Mix is free-to-play on Nintendo Switch and smart devices. Until next time, have some matching-fun this week, fellow Pokémon Café Mix owners!
Leave a Comment