Once upon a time, a young boy's hand was forced to accept the "hero's call to adventure." Legenda of Ethernal, Lucid Dream Studio's first game that is being published by Natsume Inc., will be utilizing the Hero's Journey formula, as we now know some story details concerning the game's plot thanks to a press release from Natsume Inc.:
"It was a lazy summer day like any other for Wilfred… However, after returning home, he finds his house ransacked, and his parents gone… Who or what has taken them? And to where? Wilfred puts his fears aside and sets off on an adventure to find them, an adventure that will span the entire world of Arkanys.

Arkanys is a land of many creatures: the majestic Jarkens, birthed from the sap of Mehdhun Tree, often live as long as a millennium. The Brüwigs: An amphibious folk who are skilled swimmers with strong lungs. Their sturdy lungs are likely a reason for their favored weapons: blowguns, with which they can use to fire darts over long distances. The haunting Dakrei: An omnivorous, venomous insect-like race with a huge queen as their leader. Wilfred will come face to face with these creatures — and more — in the world of Legends of Ethernal. But who is friend? And who is foe? All shall be revealed in time…

In Legends of Ethernal, it is up to you to uncover the truth about your parents' disappearance. Explore beautiful hand-crafted environments, solve challenging puzzles, and battle frightening creatures. Using the crafting power of ether, new powers and weapons will be unlocked to you, allowing you to explore more and more of the world of Arkanys!"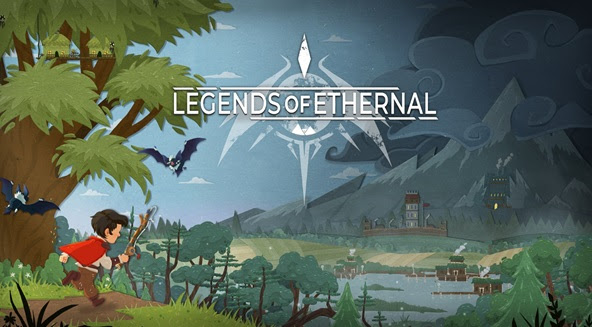 In addition to these story details, we also know that Legends of Ethernal will feature the following:        
Enjoy mechanics that unlock with weapons and items that you find.

Solve puzzles and unleash your fighting tactics against boss battles in multiple dungeons.

Gather ethers and use items during the course of your journey to help you progress through the game.

Admire beautiful 2D hand-drawn art covering multiple environments, scaling up to a resolution of 4K on supported platforms.

Experience a compelling and linear storyline with great characters.

Listen to the wonderfully crafted score; produced and recorded by veteran musician William Gough.

Try the Hardcore Mode for an intense experience or enable the Relaxed Mode to help you or your little one complete the game.

Be prepared to guide Wilfred throughout Arkanys soon as Legends of Ethernal will be available on the Nintendo Switch later this fall.
Leave a Comment