To get revenge, you'll have to take the long way down, and run 'n gun through ever changing dungeons. That's what's in store for you in Neon Abyss, a new rogue-lite game from Veewo Games and Team17, that's now available on the Nintendo Switch. 

Here are the game's key features that were outlined in a press release issued by Team17:
Evolving Dungeon:

Explore the unique and expandable underworld of the Neon Abyss. Choose a personalised upgrade path to expand the dungeon and unlock new rooms, bosses, items, special rules, and new endings

Unlimited Item Synergies:

Passive effects between items stack and affect each other, with no limit to the number of effects that can be applied to the player's character

Expansive Content:

Dynamically generated maps, over 400 items, dozens of monsters with different styles, and countless secrets ensure that no adventure through the abyss is the same

Pets Hatching & Evolving:

As you descend into the abyss, find and nurture eggs until they hatch into a random pet. Each pet has a special ability, and most can evolve as the action continues

Mini-games:

Unique rooms of mini-games can be discovered in the dungeon, each one with new mechanics and rules. Take part in piano performances, dance competitions, fight clubs, and much more.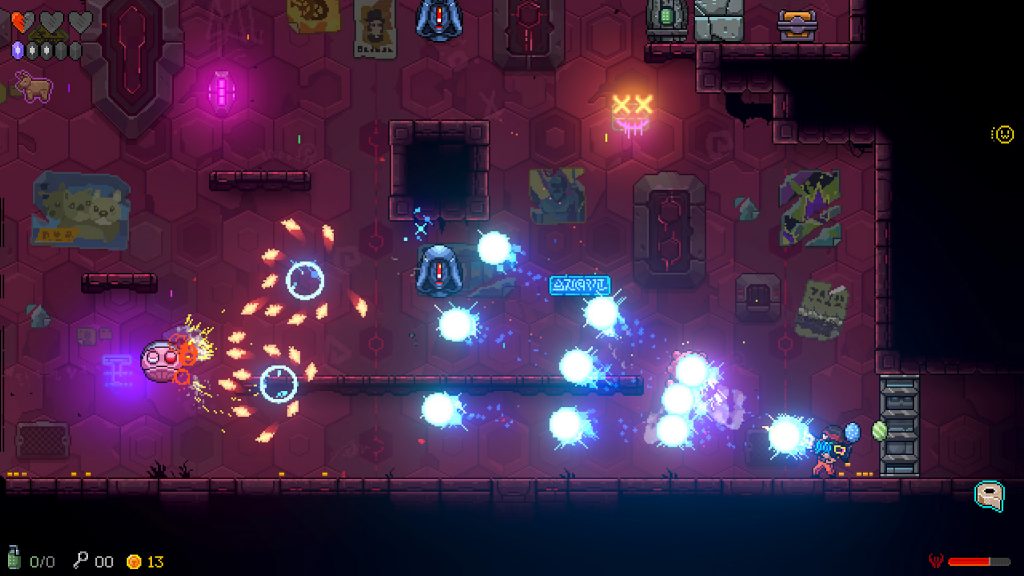 Ready to descend into the dark, but tastefully neon-lit world below? Neon Abyss is available on the Nintendo eShop for $19.99. If you prefer to try-before-you-buy, you're in luck as  a free demo is available! There is a perk to buying the game during its launch week, too — you'll receive the Lovable Rogues DLC for free!
Leave a Comment