If you blinked, you may have missed the fact that older Pokémon cards have skyrocketed in value of the past few months. Yesterday, another graded Japanese Pokémon card went for some big money. 
How much, you ask? Try $90,000.
The card in question is the Pocket Monsters (Japanese) Trading Card Game No.1 Trainer card, which was presented to the seven regional TCG tournament champions of Japan in 1999. As such, there are only seven ever made, making it a piece of Pokémon TCG history.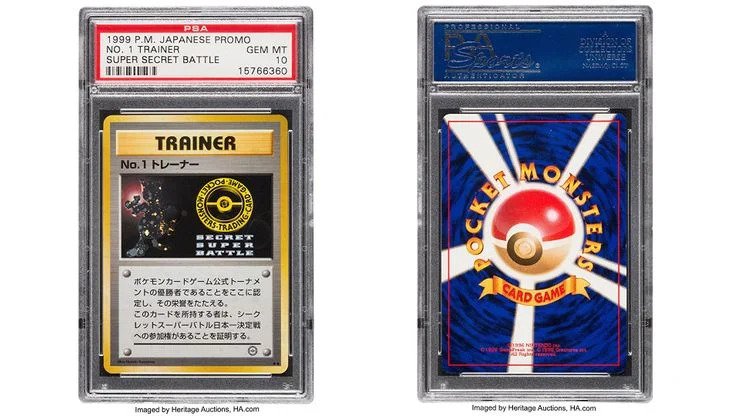 For those curious, the description on the card translated reads:
"The Pokémon Card Game Official Tournament's champion is recognized here, and this honor is praised. By presenting this card, you may gain preferential entry into the Secret Super Battle."
Still, while this is a pretty penny for a card, it doesn't quite live up to the most expensive of all-time status. Maybe now is the time to break out your cards and see what you have to trade!
Leave a Comment