When it comes to sport-centric video games, crafting your very own team is an expected standard. Whether the game is based on actual athletes or fictional heroes, having the ability to create your own fantasy team adds on hours up hours of gameplay time and exploration.
Thus, this feature has to be in the upcoming Captain Tsubasa: Rise of New Champions! Thanks to Bandai Namco, we know now what this feature is called and what we can do in the Dream Team Edit mode.
From Bandai Namco's blog post:
"Co-ordinate uniforms and emblems to your taste! You can create original uniforms and emblems! If you dress up, you may look stronger! An emblem represents a team. You can see it on a uniform. Let's enjoy visual customisation too! Maybe you can attract other users to a match if you create a unique uniform?!

Choose players for each position! Edited characters can also join a team! Choose characters in the game and edit your team! Your original edited avatar can also be a member! Fight against the world's best players! If you don't set a player at their best position, their spirit consumption will increase when you use a skill. You should take care to place your players at their strongest positions."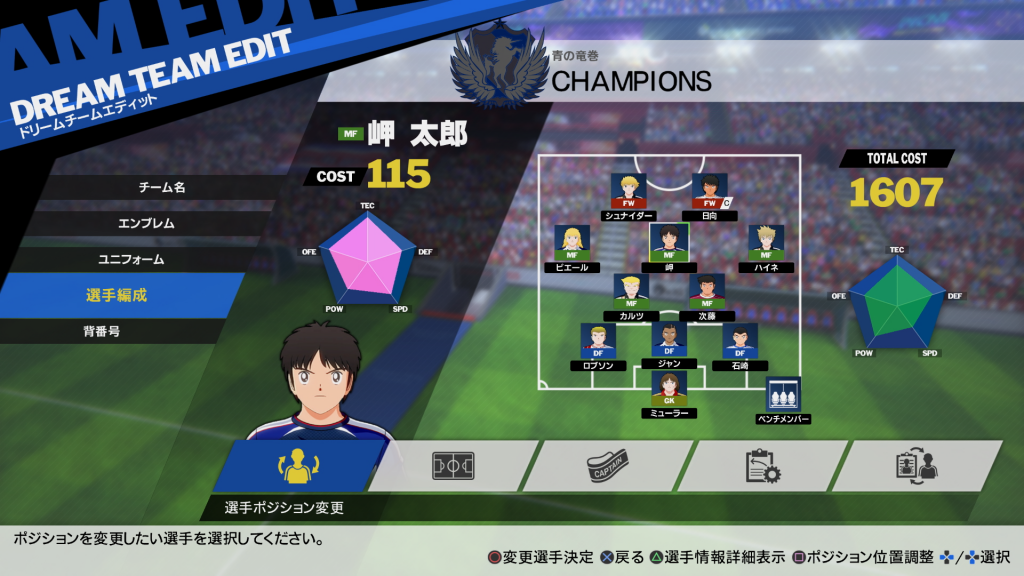 Start preparing your dream teams now! Captain Tsubasa: Rise of New Champions will be scoring goals on the Nintendo Switch on August 28th, 2020.
Leave a Comment