The next round of Pokémon GO Fest Weekly Challenge is getting a slight change. Thanks to Team GO Rocket taking to the skies and acting out some farfetched plan, the previously announced theme (Battle) is going a different direction.
Thanks to the recent blog post, the GO Fest Weekly Challenge: Battle is being taken over by Team GO Rocket. As if the hot air balloons weren't enough, expect the tasks to focus on defeating Team GO Rocket grunts and catching a number of Poison-type and Dark-type Pokémon. Below are the full details:
GO Fest Weekly Challenge: Battle
Begins: Friday, July 10th at 8:00 a.m. (your local time)

Ends: Wednesday, July 15th at 10:00 p.m. (your local time)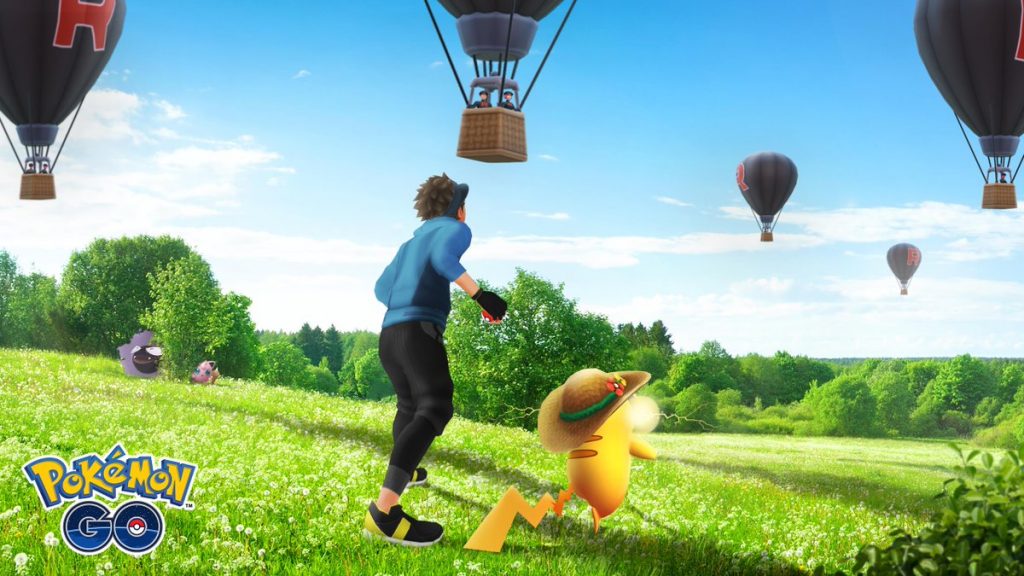 Features
In addition to all previously announced details about this week's Timed Research and events, the following disturbances have been detected in the Pokémon GO world.
Poison-type and Dark-type Pokémon are appearing in the wild, in Eggs, and in Raids.

Team GO Rocket balloons are appearing more often.

The Meowth balloon seems to be appearing at a higher rate.

Suicune has been turned into a Shadow Pokémon. Defeat Giovanni to save it! Complete the GO Fest Weekly Challenge: Battle Timed Research to receive a Super Rocket Radar that will help you track Giovanni down!

Our findings show that the following Pokémon are being captured and turned into Shadow Pokémon now. Please go rescue them!

Nidoran ♀

Nidorina

Nidoran ♂

Nidorino

Machop

Machoke

Gligar

Shuckle

Stunky

Skuntank

We're receiving word that the Team GO Rocket Leaders have found additional species of Pokémon to turn into Shadow Pokémon, too!


If that wasn't enough, there's an internal memo going around at Team GO Rocket HQ. Be prepared for a whole heap of trouble as Team GO Rocket grunts will be claiming PokéStops far and wide on Sunday for a brief three-hour window. Here's what you can expect:
Team GO Rocket invasion and PokéStop takeover
When: Sunday, July 12th from 11:00 a.m. to 2:00 p.m. local time
Keep your eyes peeled for…
Team GO Rocket balloons in the skies and more Team GO Rocket Grunts capturing PokéStops for the duration of the take-over!

2× Stardust when you defeat Team GO Rocket Grunts and Team GO Rocket balloons

The Meowth balloon appearing more often than usual

The opportunity to use a Charged TM to let your Pokémon forget the move Frustration and learn a new move

Team GO Rocket music playing in Pokémon GO
Good luck, fellow Trainers!
Leave a Comment