The cute café puzzle game, Pokémon Café Mix, is back with another update and it's ready to add some new features!
ORDER UP!
New orders have been added to your café's queue. Now you can connect-and-swipe your way through Order #121 to Order #150. Along the way, you'll also add some new menu items and add a new decoration that might entice a certain Pokémon to visit.
| | | |
| --- | --- | --- |
| Café Upgrade | Order # | Adds… |
| Popcorn Machine | 121 | Rainbow Oricorio Popcorn (Small plates) |
| Aura globe | 131 | Lucario |
| Piping-bag stand | 141 | Decorated Alcremie Cupcakes (Sweets) |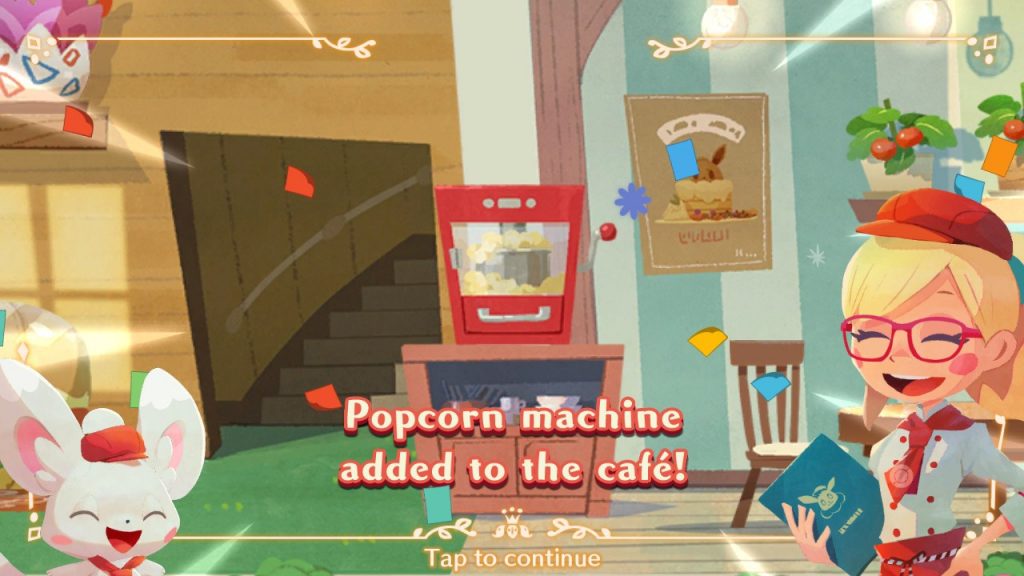 NEW POKÉMON PATRON: LUCARIO
Once Leah installs the Aura globe, Lucario will appear in your café guest queue and will be added to the RSVP-invite pool for Party Time. Then, when you earn enough stars with Lucario (20 stars), they'll join the café's payroll.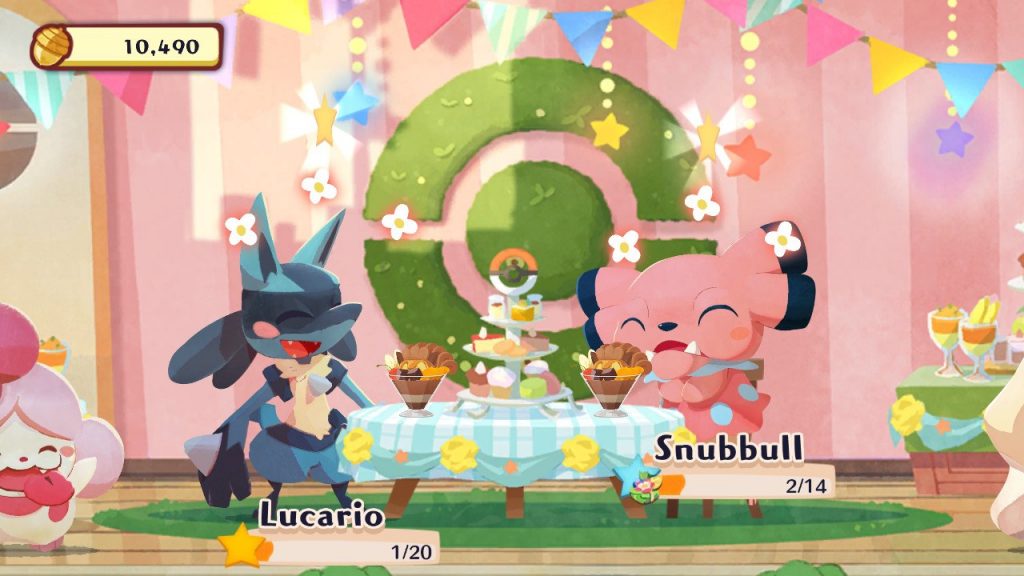 Here's their specialty and skill set:
Specialty: Sweets

Skill: Clears Pokémon icons and gimmicks in a + pattern.
SWAP SHOP
That mysterious Swap Shop is now open! Teased when participating in Master Café Mode, those hard-earned points are actually worth something! Now it's time to save or exchange your master points for some new staff and/or helpful items!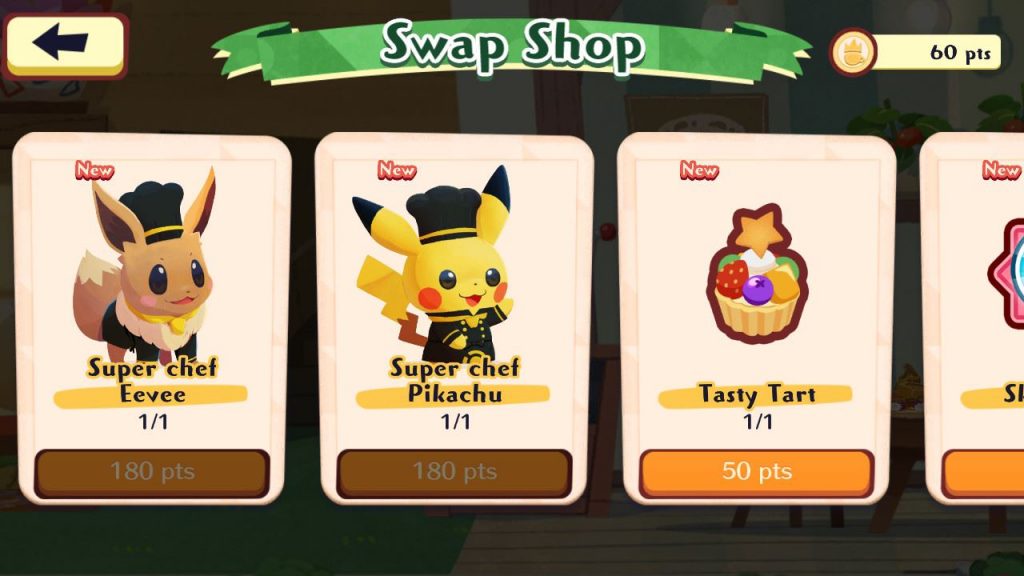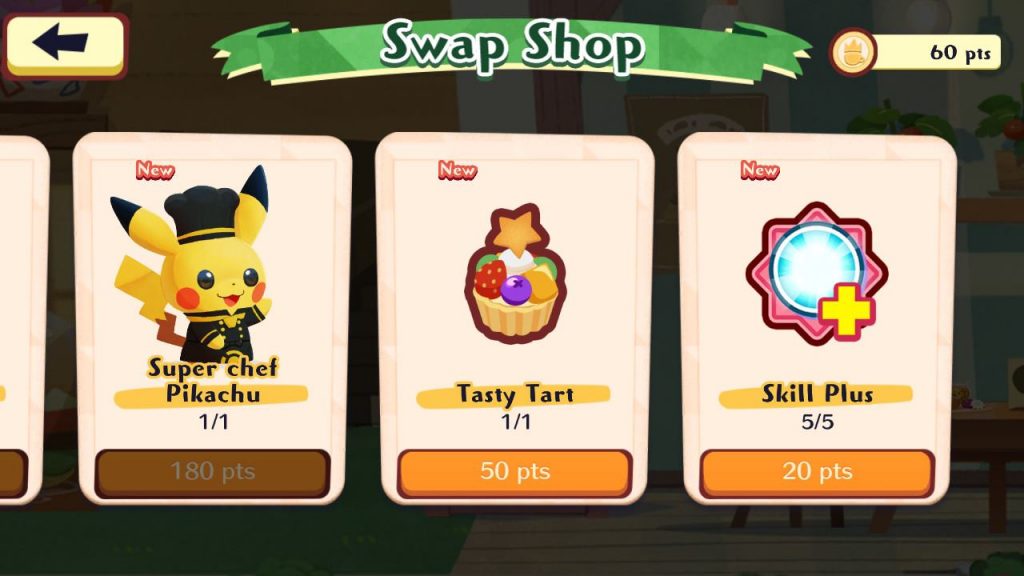 | | | |
| --- | --- | --- |
| Reward | Cost | Redemption Limit |
| Super chef Eevee | 180 points | 1 |
| Super chef Pikachu | 180 points | 1 |
| Tasty Tart | 50 points | 1 |
| Skill Plus | 20 points | 5 |
Special Café Challenge Card: Scorbunny
Special Customer Scorbunny is bringing a new challenge with the update. Now, a set of challenge cards tied to Scorbunny's appearance are available. Complete the tasks at hand and get some nice boosts to aid you in completing orders. Finish an entire card and you'll be rewarded with golden acorns!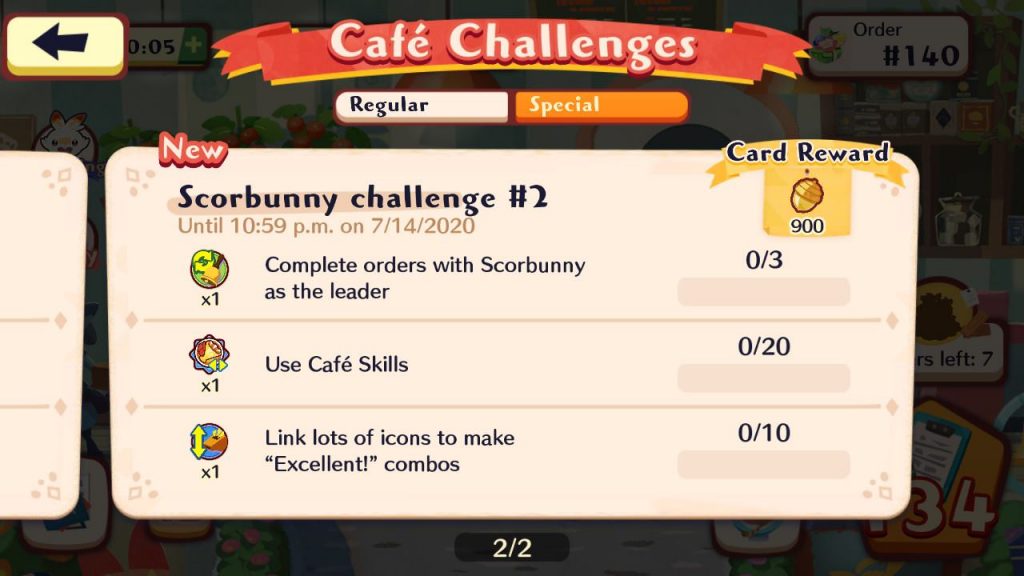 This special event is only available for a limited time — from Tuesday, July 7th, at 11 p.m. PT until Tuesday, July 14th, at 10:59 p.m PT.
MISC.
According to the game's in-game "About the Wednesday, July 8, update and bonus for reaching orders" post, various levels/orders are being rebalanced. A list has yet to be released specifying which levels/orders are affected. If you found yourself stuck at a particular point in the game, now's a good time to go back and see if it's changed in your favor. 
In response to the rebalancing, a gift of golden acorns will be distributed at a later day. Based on your progress on Tuesday, July 7th, at 7:59 a.m. PT, you'll receive one of the following rewards:
500 golden acorns if you have completed order 20

1,500 golden acorns if you have completed order 40

3,000 golden acorns if you have completed order 60

4,500 golden acorns if you have completed order 80

7,000 golden acorns if you have completed order 100

Now it's time to get back to the café and start tackling this latest set of challenges!
Leave a Comment