Amazon Germany may want to check their offices, as a mischievous goose might be on the loose. Specifically, the Goose from House House's 2019 smash hit Untitled Goose Game. The stealth-adventure that had me at "HONK!" may be getting a physical print run this September. An active listing has been discovered on Amazon Germany's site and has the game priced at €35.99 (about $40.73) and scheduled to be released on September 22nd, 2020. 
The distributor of the game is listed as Skybound, an entertainment company co-founded by Robert Kirkman (creator of The Walking Dead). Checking out Skybound's summer plans, they're hosting an online festival, dubbed Skybound XPO, on July 18th and 19th. More than likely, if true, Untitled Goose Game's physical edition would be announced then. Luckily, we're less than two weeks away from the online event!
Until then, remember to "HONK!" responsibly.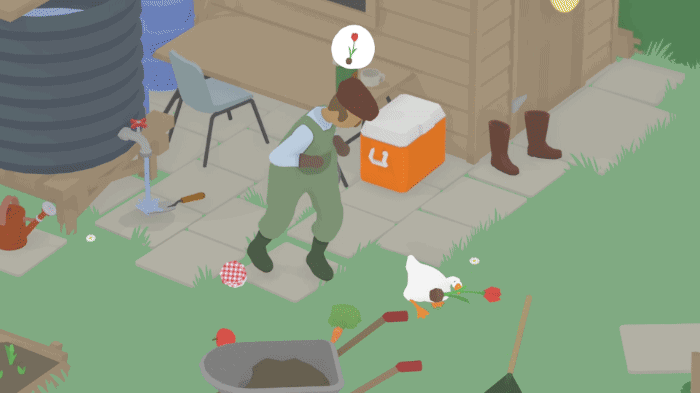 Leave a Comment