Established in 1555, CHISO is one of Japan's oldest companies producing traditional textiles and using a dyeing method known as yūzen. And as you'll soon see, keeping traditional methods and techniques doesn't mean that the digital landscape has to be scrapped. In fact, CHISO is the latest company to join in when it comes to recreating their fashion designs in the world of Animal Crossing: New Horizons. 
Without a doubt, transforming the stunning, extremely detailed patterns into Animal Crossing is tough — but it can be done! Working with the limitations that New Horizons presents, CHISO was able to recreate two kimonos from their 2020 kimono collection, A Garden Through The Window.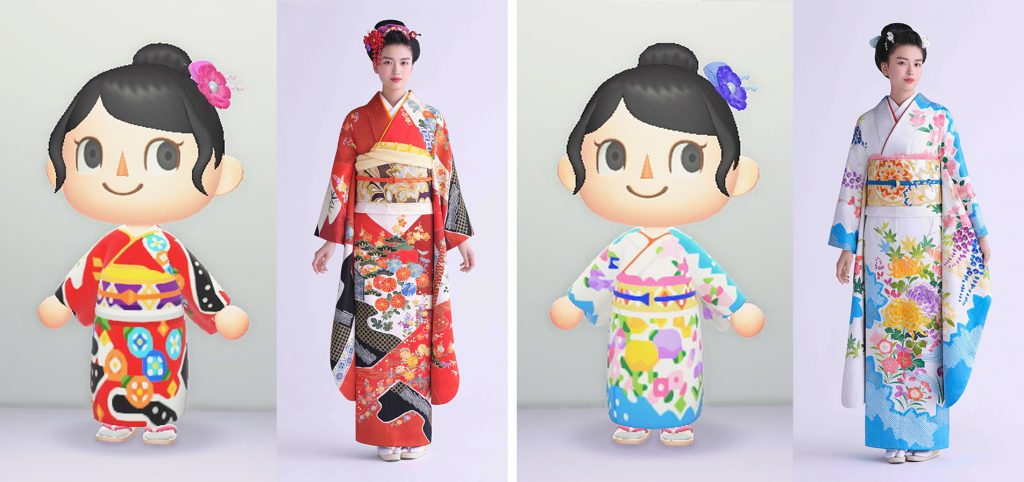 Two new original designs that you can only wear in the world of New Horizons were also included in CHISO's blog post. Reflecting the current season, the bright green and berry red are perfect for summer nights and Tanabata festivals.
You can find all four designs in-game by inputting CHISO Design ID: MA-3850-3955-5752 into the Custom Designs Kiosk at Able Sisters. Note: You'll need an active Nintendo Online Subscription to use this function in Animal Crossing: New Horizons.
Leave a Comment