Perhaps the best thing to come out of Star Wars: Episode 1 was the podracing video game that was released alongside the movie on N64, PlayStation, and Dreamcast. I personally have fond memories of playing it for hours at a friend's house on their N64. Now, you can relive those memories on Switch and PS4, and Limited Run Games will even be selling physical copies of the game. YIPEE!
Starting July 10th at 10 a.m. EST, pre-orders for the game will go live on Limited Run Games's website for four weeks. On top of the standalone game, two special sets will also be made available. A Classic Edition, at $59.99, will include the game, a poster, an N64-style box, and a metal (and non-functional) replica of the N64 cartridge. The Premium Edition, at $89.99, will include everything in the Classic Edition, as well as art cards, a booklet of retrospective essays, an enamel pin, a steelbook, and a commemorative metal coin.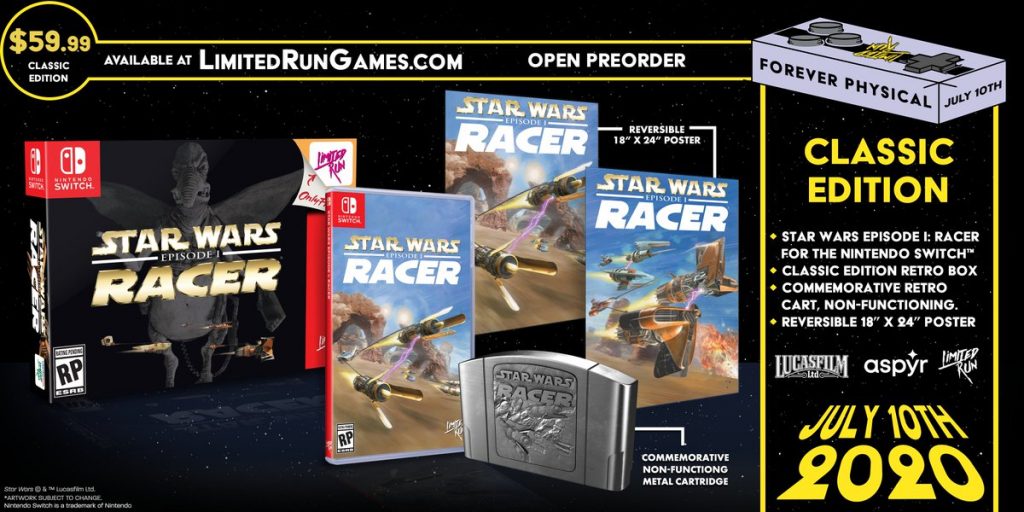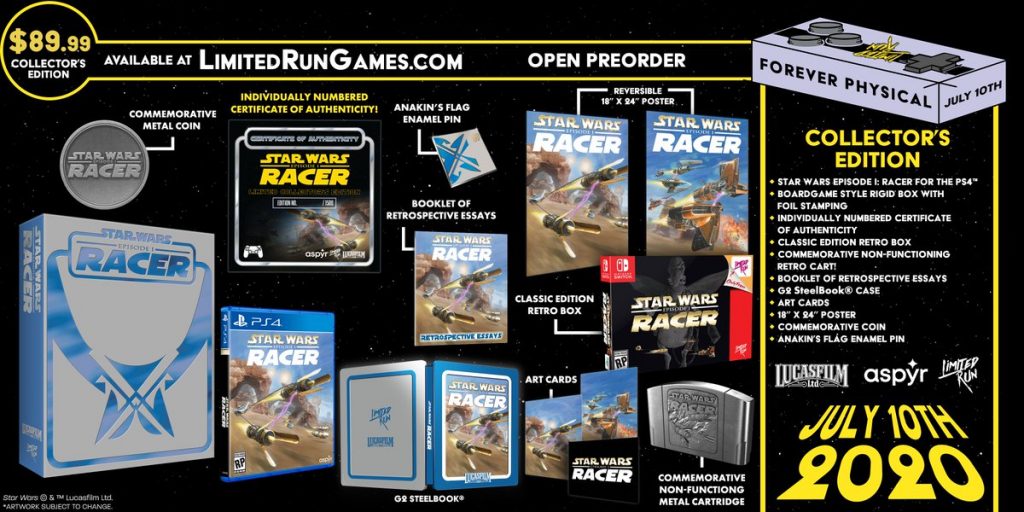 The Premium Edition will go up for pre-order on July 10th only at 10 a.m. and 6 a.m. EST, so when they're gone, they're gone. Supplies will be limited, so act quickly if you want the big box.
Leave a Comment