Originally planned to be released on March 6th, this collection of Pokémon goodies ended up delayed and/or released on an extremely limited basis. This was due to the COVID-19 pandemic and how stores were either shutting down or adjusting hours. Now, months later, it's been announced that Pokémon Centers throughout Japan will start selling these items on July 4th.
The Pokémon Company is also bringing the items online to the Pokémon Center store site and on Amazon.co.jp. They'll have the same July 4th release date, yet international shipping is available via Amazon. If you thought you couldn't import any of these items back in February, start planning to peruse their online Amazon store next week!
---

Original article: New goods at Japan Pokémon Center celebrate grand opening of Mega Tokyo store
Written by: Lauren Ganos
Sometimes it feels like a new Pokémon Center store is opening every month over in Japan, making us all envy those who live in the region — and that feeling is growing stronger as we get word of yet another location! The grand opening of Pokémon Center Mega Tokyo will take place next month, and to commemorate the occasion, the company is releasing a number of special goods. The items themselves depict a springtime celebration that displays Pokémon and Trainers alike gathering together around a fountain in a truly adorable illustration.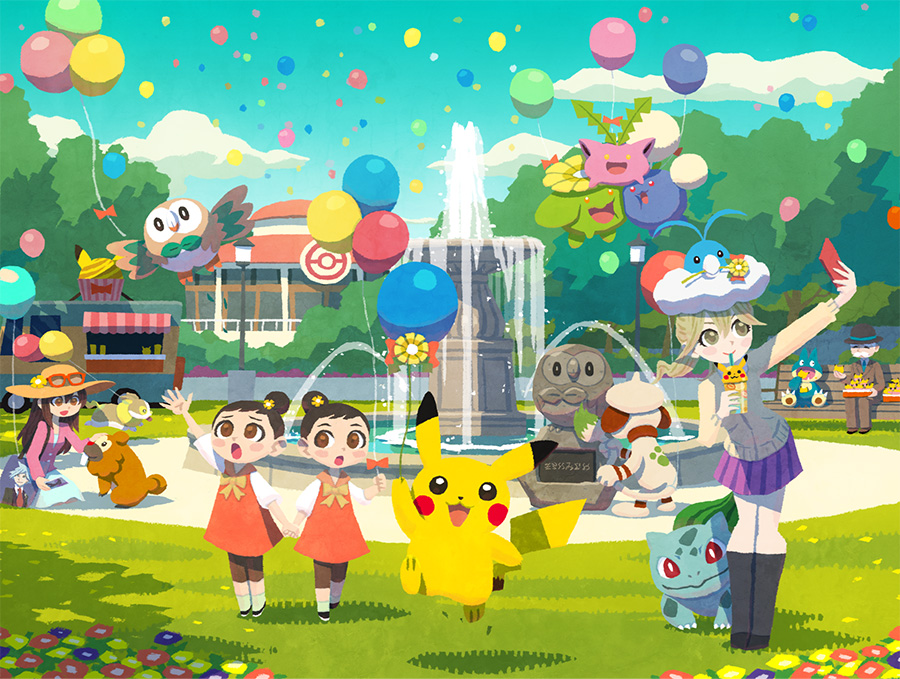 Just take a look at Pikachu, happily holding a balloon in the midst of all the festivities! Nearly everyone looks just as joyous in the scene, with the exception of the twin girl looking heartbroken as her balloons fly away into the sky… Hopefully that Rowlet will help out and bring them back to her!
The products in the line are everyday goods that owners can get use out of while enjoying the cuteness they all radiate. From pouches and totes to stationery and keychains, there's plenty of options to please any Pokémon fan. Have a look at a few of our favorites:

This collection of merch will be available at Pokémon Center stores all throughout Japan starting March 6th. Make sure to check out the dedicated Mega Tokyo goods page to view all of the items in the series!
Leave a Comment