"Marriage. Marriage is what brings us together today. Marriage, that blessed arrangement, that dream within a dream…" is getting some serious official Pokémon ring bling. If last year's official Pokémon wedding package wasn't enough for your Pinterest board, The Pokémon Company is now adding some small, but impressive touches to saying "I choose you" and "I do!"
Made to order and customizable, Pokémon Center has teamed up with jewelry company Ginza Tanaka to make Pokémon themed engagement and wedding rings. Modeled after Pikachu and a Poké Ball, the rings come in gold, platinum, and rose gold (sorry, Silver Version). All rings are engraved with a silhouette of Pikachu on the interior and are packaged in a blinged-out Poké Ball case. There is an option to further customize the ring with an engraved message of your choice, and each ring design has its own character limit. 


Released alongside the collection is a wedding plaque featuring Bride Pikachu and Groom Pikachu. Like the rings, the plaque can be engraved with the couple's names and their wedding date.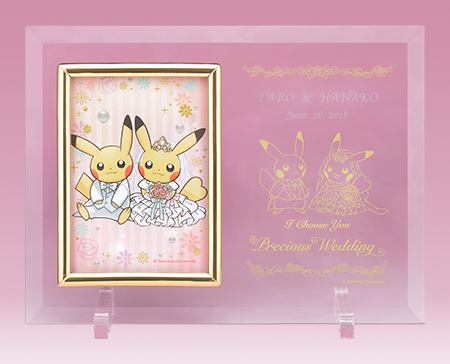 What's next The Pokémon Company? Pokémon-designed wedding apparel? A little friendly fashion battle is a good way to liven up the party!
Leave a Comment