We've all been there — planning one of the most special and important days of your life, and not having an aesthetic that matches you and your spouse-to-be's interests. Well, fret no longer, because The Pokémon Company, in part of an increasing bid to have influence on every aspect of your life, is now offering official Pokémon weddings in association with Japanese wedding planning company ESCRIT.
Now, when we say official, we don't mean slapping a Poké Ball logo on a couple items and calling it a day — just about everything is themed, from the food to the decorations to the gorgeous wedding invitations. And if that wasn't enough, two costumed Pikachu — one bride, one groom — will attend as well, presumably to officiate and minister the proceedings (at least, I hope so).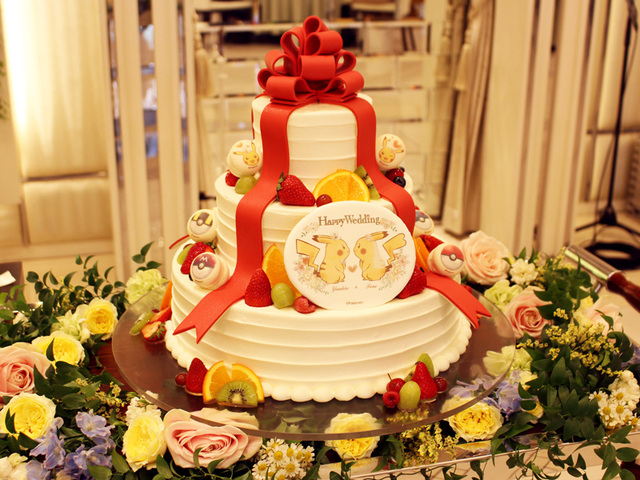 There's a bevy of photos of an example Pokémon wedding on the Japanese Pokémon website. It seems unlikely that this licensing-fest will ever hit stateside, though for those aficionados in Japan, we can only hope that you can be betrothed before the eyes of Arceus in holy matrimony, the wedding Bronzongs clanging (Klinklanging?) joyfully in the distance.
Gallery
Leave a Comment