A welcome and surprising announcement, Nintendo shared what's coming next in Animal Crossing: New Horizons' Version 1.3.0 update. A blog post on Nintendo.co.jp is taking it one step further by adding a few more details about the upcoming swimming and diving feature, announcing an item for Tanabata, spilling the seaweed on the "thank you for updating" gift item, and the exact time the update will be made available.
Phew! Let's break this down.
WET SUIT
Returning from Animal Crossing: New Leaf, we'll be able to throw on a wet suit and swim within the confined ocean space of our island (and hopefully on Mystery Islands). Luckily, there aren't any special currency hoops to jump through in order to obtain a wet suit. With the updated downloaded and active, there will be two ways to acquire a wet suit.
First, it's just a short trek to visit Timmy and Tommy at Nook's Cranny. The tanuki duo will have a wet suit stocked in the shop's cabinet. For the low price of 3,000 Bells, you can swim the great, deep blue in style.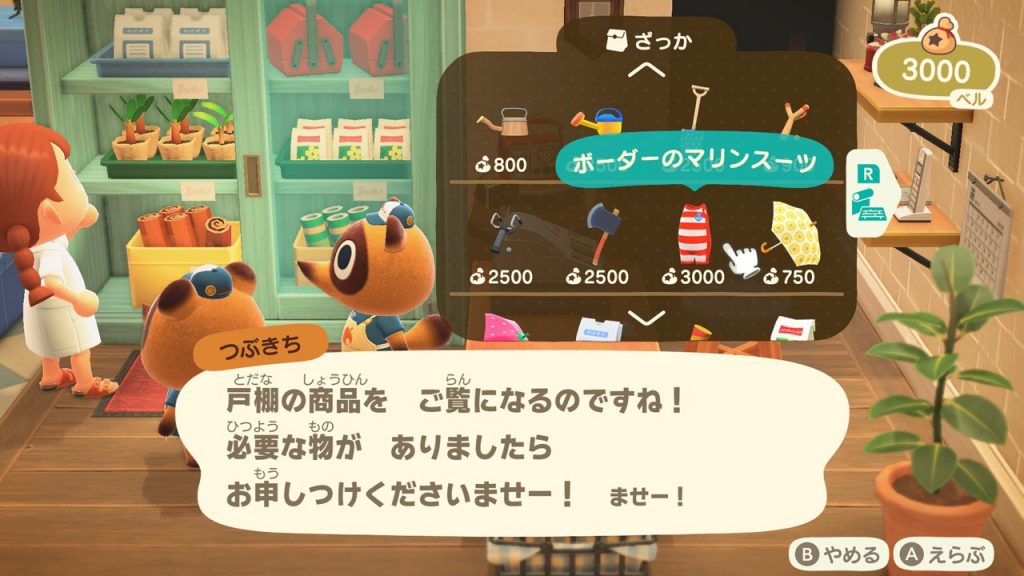 The second way is to unload some Nook Miles. Tom Nook just had to make a wet suit with the Nook Inc. design. It's all about branding and adding another Nook Inc. item to your closet and island lifestyle. Trade in 800 Nook Miles and you'll receive your very own Nook Inc. wet suit in your mailbox the next in-game day.
FREE WITH UPDATE
To complete your new diving look, you'll find a letter from Nintendo in your mailbox after successfully updating the game. What's inside? It's a snorkel! As for what color variant you'll get, we'll just have to wait. Official photos of the up and coming update show the headgear in red, yellow, and blue versions.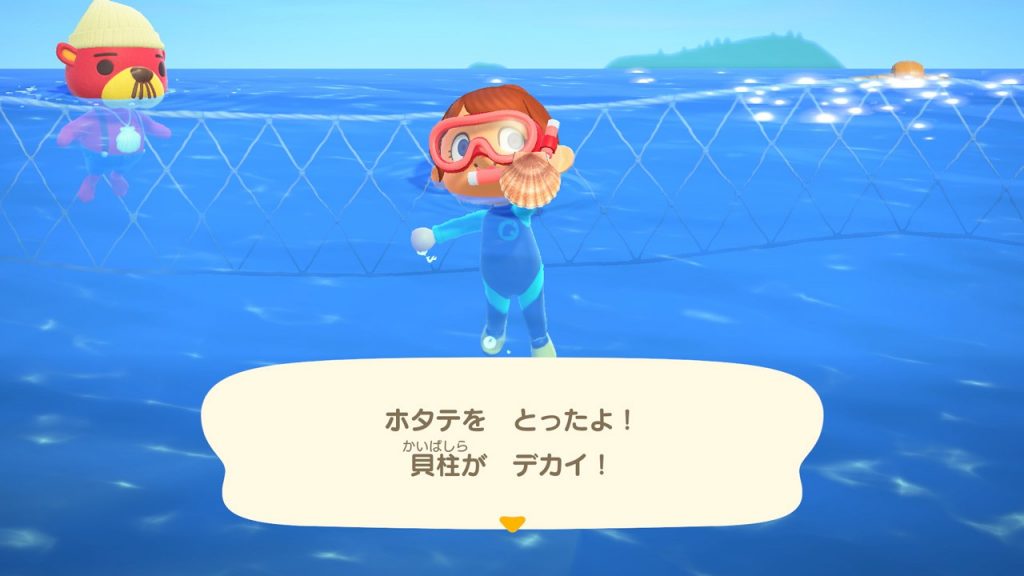 TANABATA
Tanabata, a Japanese festival, can be celebrated digitally with friends. Joining the Nook Shopping inventory, a bamboo wish tree item will be made available for sale. Similar to previous holiday items, you can order this item under the Seasonal tab in the Nook Shopping program. That also means this particular item will only be available to order for a specific time frame (possibly the end of July or August). We don't know the exact date, but at least we have a look at the item itself and a stunning decorating example to follow.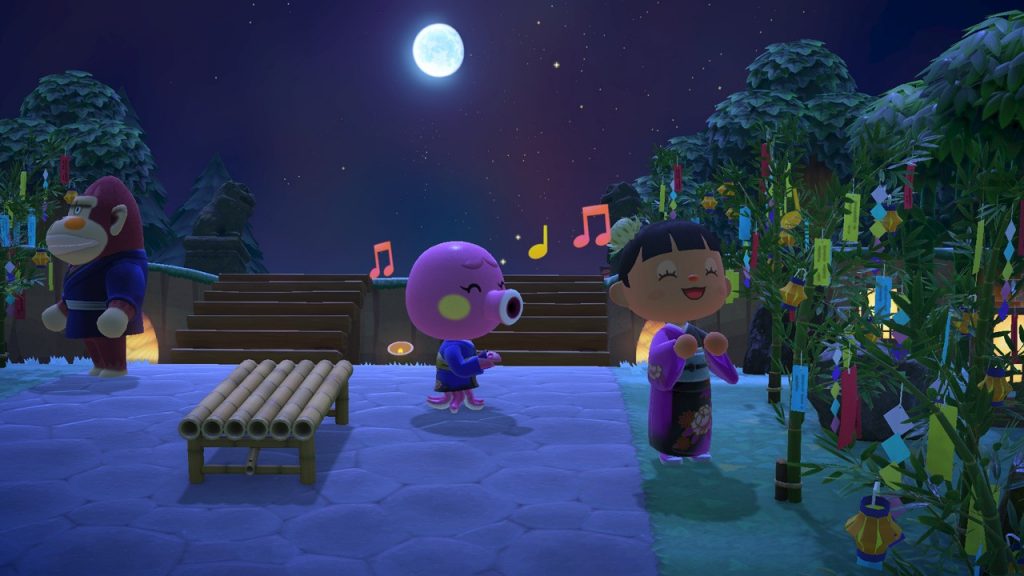 VERSION 1.3.0
While the trailer announcement did state that the update would be available on July 3rd, it's a bit different for everyone. Japan's official Animal Crossing: New Horizons site posted the exact time the update would be available to download in Japan, which is Friday, July 3rd at 10 a.m. JPT. Converting that to the US, you're looking at being able to jump right into the water on Thursday, July 2nd at 6 p.m. PT | 9 p.m. ET.
With less than a week away, we might see some more teases from Nintendo and its official Animal Crossing themed social media channels. For now, though, it was nice and super sneaky of Nintendo to hand out these breadcrumbs.
Leave a Comment