Despite the GameCube controller approaching its 19th birthday later this year, the controller is a fan-favorite for this current console generation. Thanks to Nintendo making it compatible with Nintendo Wii and Nintendo Wii U consoles, there had to be a new way to integrate the controllers over to the Nintendo Switch. With Super Smash Bros. Ultimate, it was up to third-party video game accessory companies to deliver the updated versions. PowerA took that idea one step further and essentially combined the Nintendo Switch Pro Controller with the Nintendo GameCube Controller.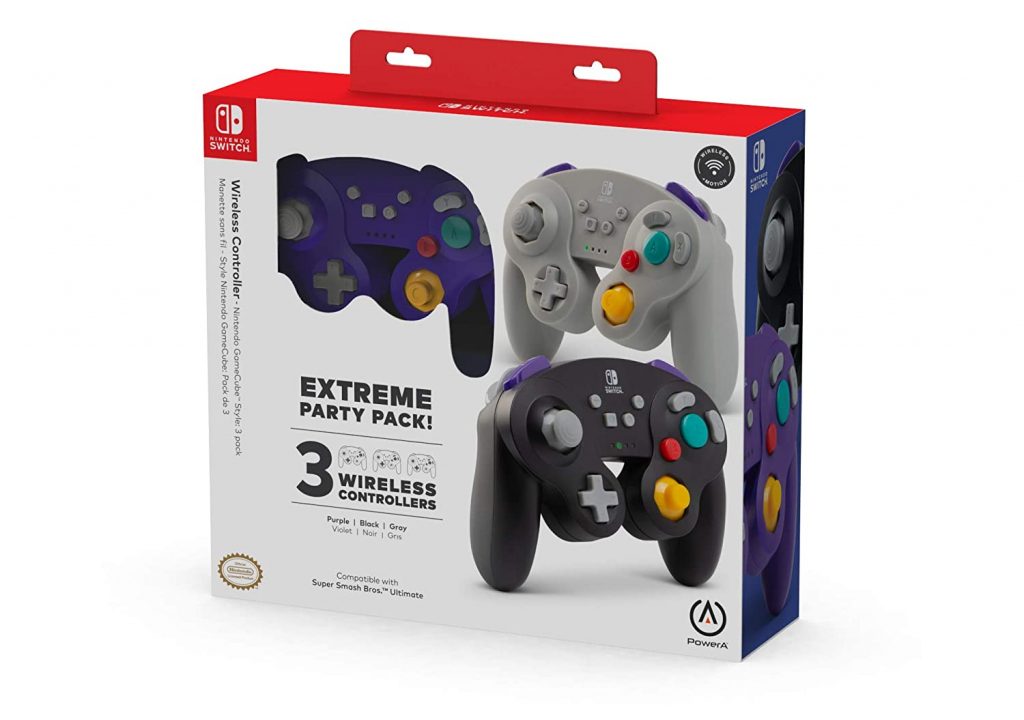 PowerA's Nintendo Switch Pro Controller (GameCube style) has been available to purchase in wired and wireless versions. Now, starting July 1st, they're making its easier for some co-op battling by bundling three wireless controllers together. Normally priced at $49.99 each, the "PowerA Extreme Party Pack!" gives you three wireless controllers for $119.99. Excluding the occasional sale on these accessories, this is going to be the best "for your convenience" pack when you're hosting an onslaught of Super Smash Bros. Ultimate tournaments.
Currently, the bundle is available to pre-order via Amazon and will be released on July 1st.
Leave a Comment