Bandai Candy is eager to add more Pokémon and their Trainers to the Pokémon Scale World figure line. Previously tweeting out a prototype of Victor (the male playable Trainer) alongside Gloria (the female playable Trainer), who is featured in the first Galar region set, another character is officially joining the collection. 
Gym Leader Nessa and her Drednaw are ready to battle! At least, they're now available to pre-order at Bandai's online store and will be shipped out/released in November of later this year. Priced at ¥ 3,600 before taxes (roughly $33.67 as of this posting), you'll receive figurines of both characters that match the scale of other figures in the Pokémon Scale World line, as well as a piece of soda-flavored candy. Gotta stick to the brand name by delivering on the candy part!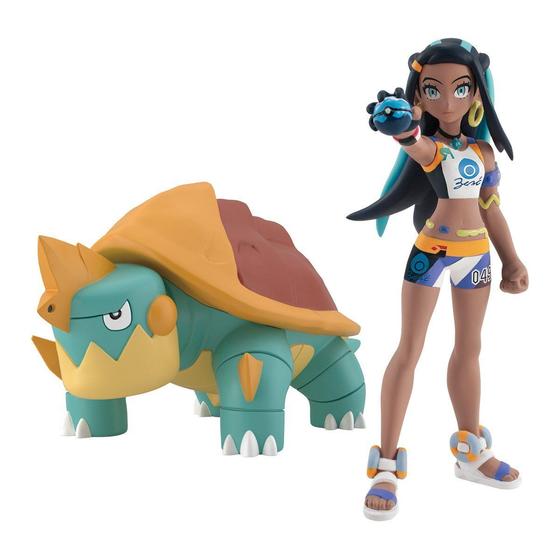 Along with Nessa's announcement, we're also treated to a tease of who else will be appearing next. Promising a new announcement roughly every month, the following Pokémon Trainers and Gym Leaders are waiting in the wings for their Pokémon Scale World debut: Victor (Playable Male Trainer) Gym uniform version, Gloria (Playable Female Trainer) Gym uniform version, Gym Leader Bea, Gym Leader Allister, Gym Leader Raihan, and Champion Leon.
Sadly, Nessa and Drednaw have only been listed on Bandai's Japanese Bandai Premium online store and it doesn't offer international shipping. Hopefully, we'll see the Water-type duo make their way over to North America, or maybe it'll be available to purchase on other sites that offer international shipping.
Leave a Comment