If you'd like to get your hands on some new Pokémon figures Bandai Candy has you covered. The company has revealed its latest line of Pokémon Scale World toys, which will be based on the series' Galar region.
This new Sword and Shield figure line features 12 Pokémon figures, along with Gloria (Pokémon Sword and Shield's female protagonist) as a complement, and is Bandai Candy's fourth Pokémon Scale World set available. You'll be able to purchase random packs for ¥500, or the entire collection for ¥3,500.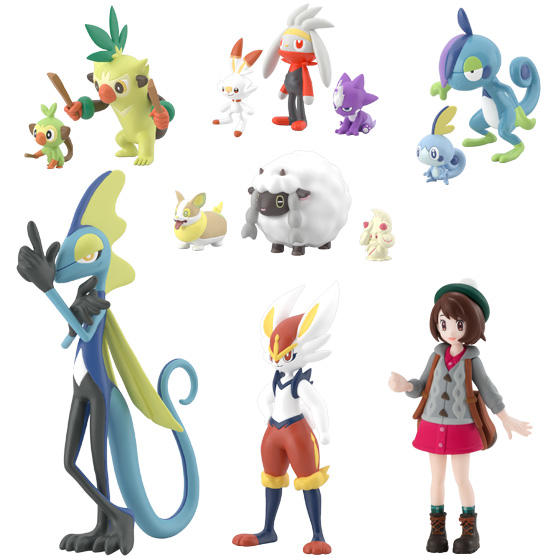 All of these new Pokémon figures are slated for release in September 2020, and once they're available for pre-order we'll be sure to let you know. Will you be able to catch them all?
Leave a Comment