Ready for some finny fin? One of the biggest bits of news out of last week was that the Kingdom Hearts series is getting a dedicated rhythm action game, and it's going to be the series debut on Nintendo Switch. We got a brief trailer showcasing a few songs, characters, and stage types — and now some new screenshots (via 4Gamer) give us even more to pour over. Swim this way and we'll show you…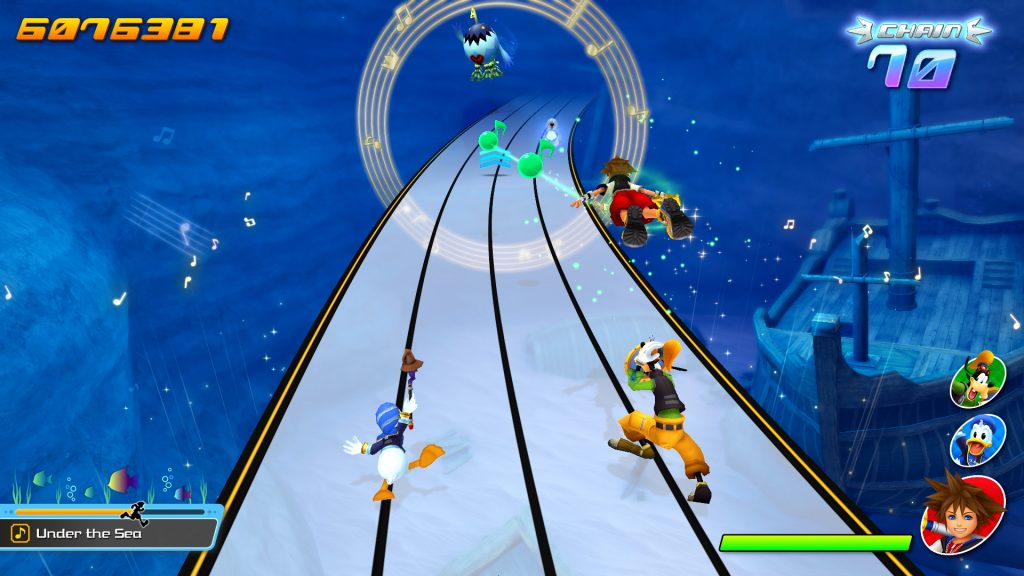 The most significant of these is a twofold reveal courtesy of the above shot. Not only does it confirm Atlantica, the world inspired by The Little Mermaid, but it also gives us our first licensed Disney song – Under the Sea.
Said song, one of the most memorable from its film, has appeared in two arrangements within the Kingdom Hearts series and it's unknown at this time if it will be the instrumental take that plays in Atlantica's overworld, or the Kingdom Hearts II version which included its lyrics. While my bet is on the latter, KHII's was actually a part of that game's own dabble into rhythm games.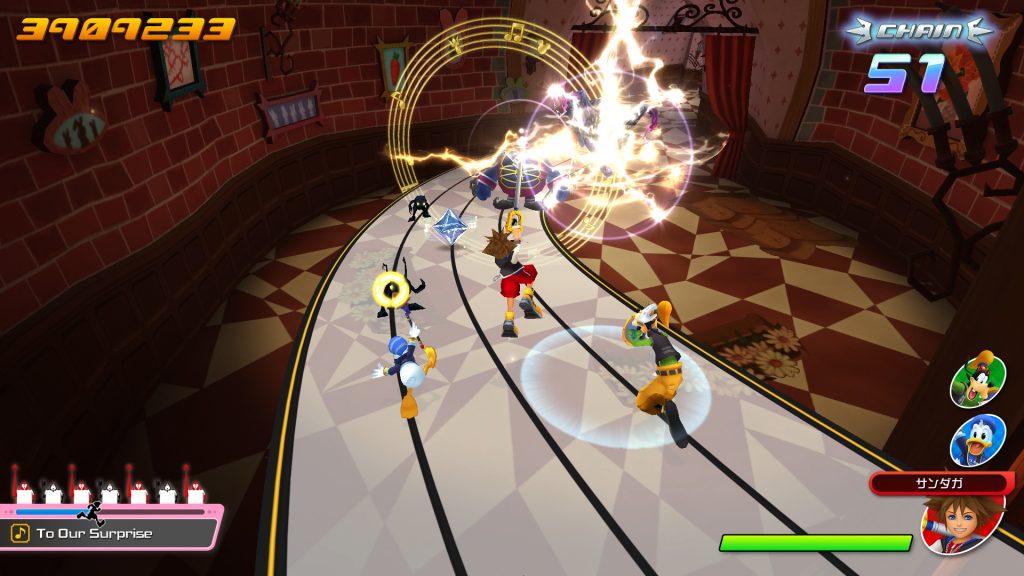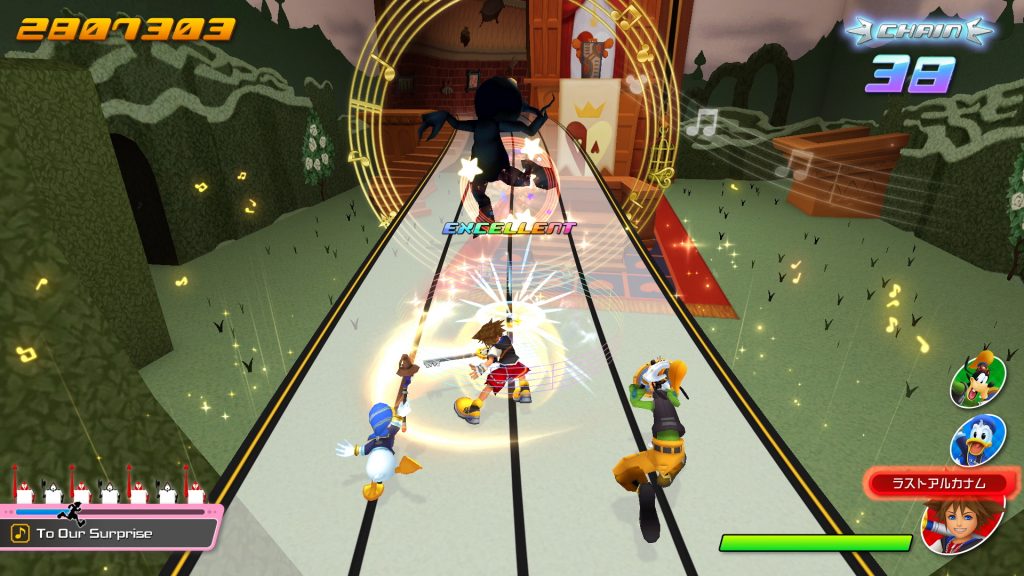 We also get a first look at the titular world from Alice in Wonderland via a pair of screenshots, featuring the song "To Our Surprise."
The rest of the screenshots, featured below, are mostly things we had seen in the debut trailer, but they also confirm the songs "Arabian Dream" (and the Cave of Wonders location) for Aladdin's Agrabah, Destiny Island's "Bustin' Up on the Beach."
Leave a Comment