It's a pretty good time to be an EarthBound fan, with the series being actively recognized both in official and fan capacities as of late. And it seems everyone except Nintendo is interested in celebrating the Mother series. Spotted in the just-released Mother tribute book Pollyanna are some upcoming and extra fancy goods: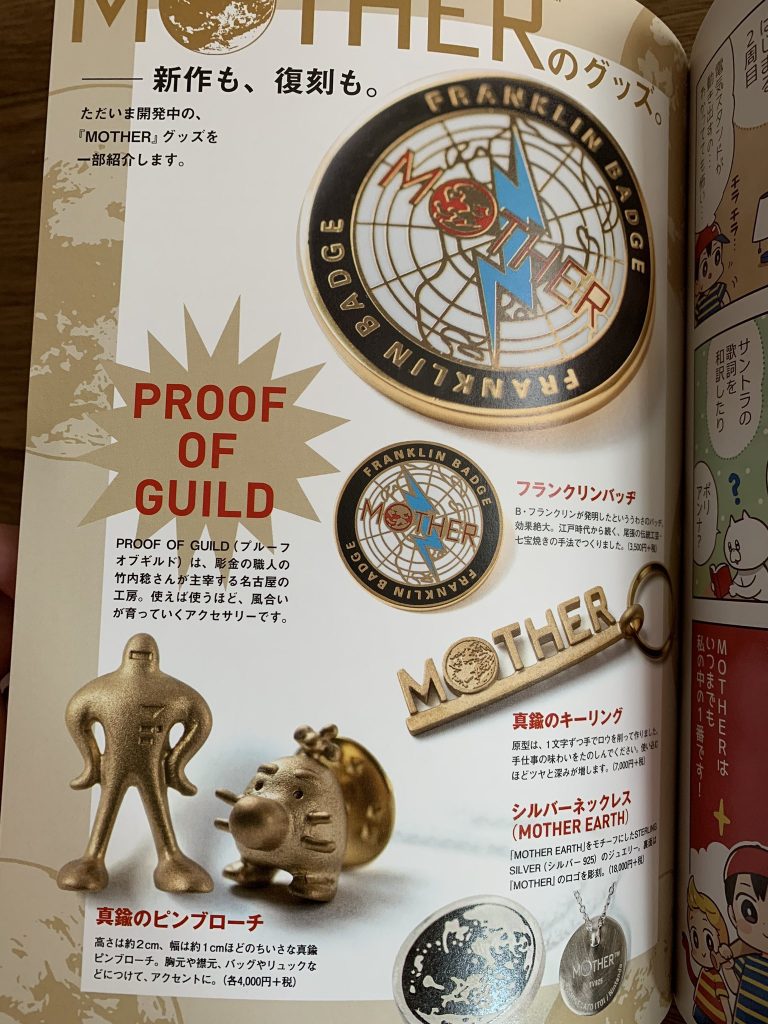 Shared by Clyde "Mato" Mandelin, Mother 3's fan translator, the above page has five new items for fans to consider. One of the best is a replica of the series-wide Franklin Badge, also spotted in Super Smash Bros. Franklin Badges have been made in the past, and both times they've become quite the collectibles. This latest one will be its own purchase, going for 3,500 yen.
A pair of lapel pins will also be released, both of them gold and both of them highlighting important characters (species?) in the Mother series. The Starman and Mr. Saturn pin brooches will each retail for 4,000 yen. Moving up in price, we'll also have a Mother series keyring, featuring the game's title also in gold for 7,000 yen. 
Finally, we come to the Mother Earth Silver Necklace. This extra fancy and emblematic piece of jewelry is rendered in sterling silver and captures the Mother series' most recurring icon in spectacular fashion. This wearable logo will set you back 18,000 yen but is, again, over 92% pure silver. 
No release date can be seen on the page, but expect more information on these and other EarthBound series announcements sometime in the future as part of the ongoing Hobonichi Mother Project.  
---
Source: @ClydeMandelin on Twitter
Leave a Comment