We just got our first look at Kingdom Hearts: Melody of Memory, the rhythm action spin off that's bringing the series to Switch for the first time. Details are a bit scarce at this time, but both the Melody of Memory website and announcement from Nintendo about the game offer a few new details.
The main point, also spotted in the trailer, is that more than 140 songs will be in the game. For comparison, Theatrhythm Final Fantasy: Curtain Call featured 221 songs before any DLC, though it's simpler predecessor had just over 70 tracks. It's also confirmed that Melody of Memory will feature both Kingdom Hearts and Disney songs, meaning those hoping for the likes of This is Halloween, Under the Sea, or You've Got a Friend in Me may be in luck. Those are merely examples of Disney songs that were licensed for previous Kingdom Hearts games though, and at this time the only confirmed songs are those in the trailer.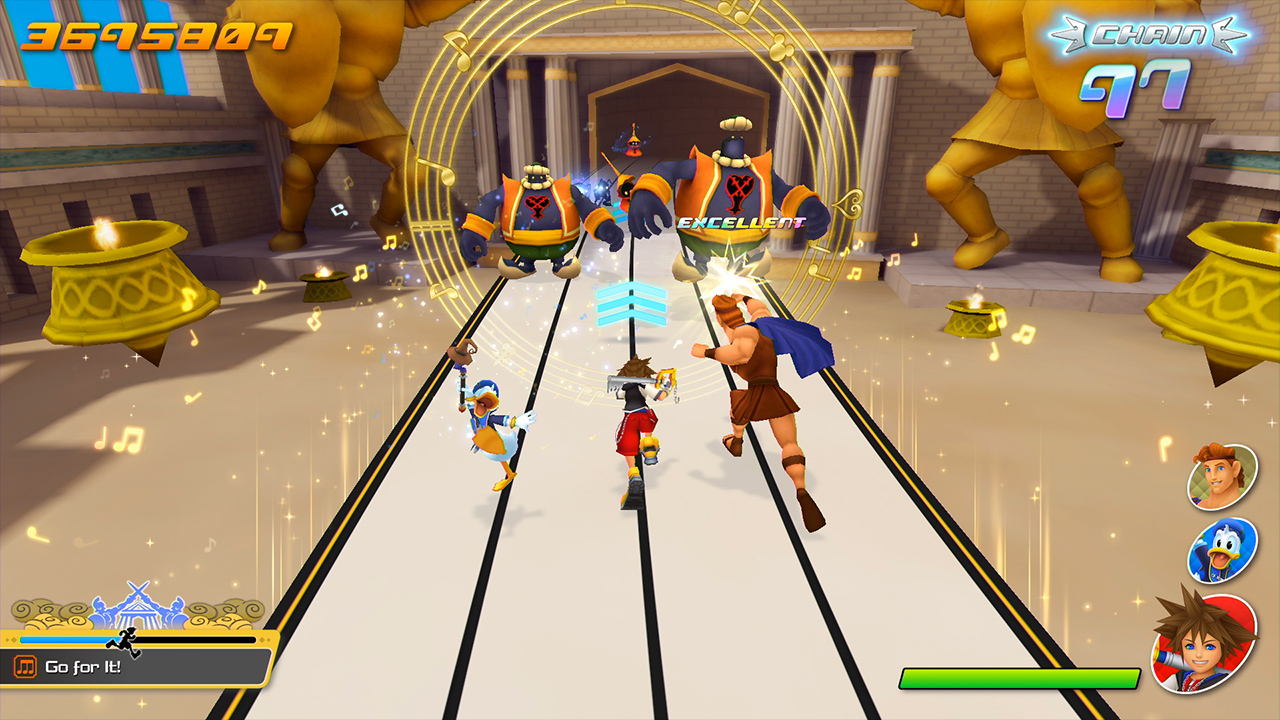 It's also been announced that over 20 characters will be in Melody of Memory. The trailer shows Sora, Donald, Goofy, Aladdin, and Hercules; other than those there's no confirmation or suggestion of others to expect but our best bet would be other Disney party members and important Kingdom Hearts characters.
Look forward to more details on Kingdom Hearts: Melody of Memory later in 2020. The game is coming to Switch, as well as PS4 and Xbox One.

Leave a Comment