Original Stitch isn't done releasing new designs for the Pokémon Shirts line. After releasing patterned designs of Pokémon's 2nd generation, the company decided to bring in a more casual clothing option, polo shirts.
Stated in a press release:
"Pokémon Polo Shirts are available now and feature multiple customization options to truly create a unique one of a kind polo shirt. These include adding up to three of 151 Pokémon embroideries from the Kanto region. Poké Ball designed buttons or even pairing a patterned pocket from the Pokémon Shirts'original 151 fabrics. Now you can have your favourite Pokémon tag along with you in a casual but classy style!"
With this new product releases come a few new snazzy customization options. Embroidered designs of the first 151 Pokémon are available to apply to the "left chest, the front bottom-right of your polo shirt, as well as on the back bottom-left of the polo." Given embroidery's ability to capture the pixel-art style, these designs are excellent! New Poké Ball, Great Ball, and Ultra Ball themed buttons are available to further customize your polo, carrying on the catch 'em all theme. Other customization options include different polo colors, collar styles, the ability to add a pocket, and intermix the patterned fabrics from Pokémon Shirts' dress shirt line (limited to 1st generation).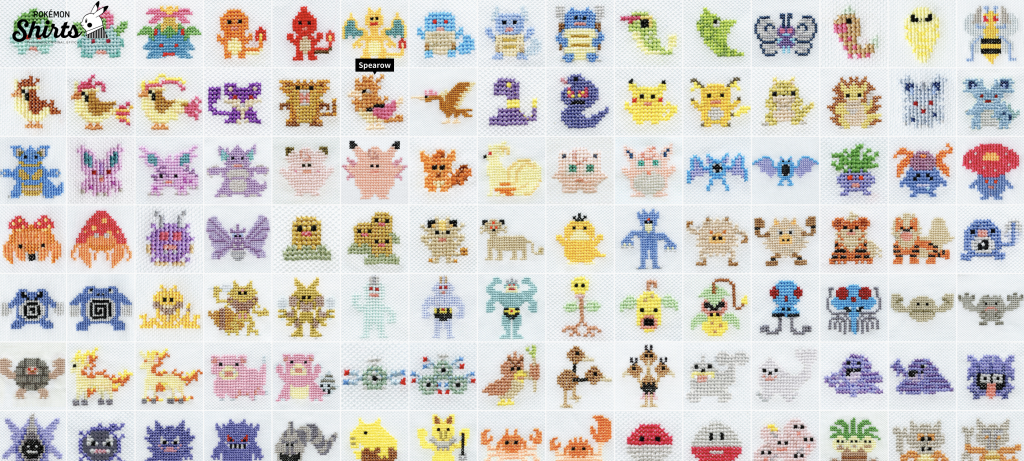 Currently, only polos in adult unisex sizes are being offered. Polo shirts start at $85 and that includes one embroidery design and the garment's color (pink, blue, yellow, navy white, white, and black). Orders will ship out within three to four weeks and may be delayed further due to shipping delays from carriers and/or current events.
Leave a Comment