Update: The Original Stitch online store is now advertising that the new Johto patterns are available, so head on over to the Pokémon Shirts website to create your own shirt designs!
---
Original Stitch has been teasing the next addition in its Pokémon Shirts collaboration line. The made-to-order, customizable dress shirts that featured a design based on each Pokémon from the Kanto region are now traveling to Johto.  
Split between the website and social media, almost all 100 new designs have been shown off. As of this writing, we're waiting on a few Legendaries and a Mythical time traveler's patterns to appear in the wild. After that, Original Stitch's "mid-April" launch should begin where they'll start taking orders online. 

In addition to this new release, Pokémon Shirts has made a freebie wallpaper pack available to download. Use it for your desktop, Zoom meeting background, Twitter banner — you just have to decide which of the following 30 Pokémon designs you'll choose: Bulbasaur, Charmander, Squirtle, Butterfree, Rattata, Vulpix, Jigglypuff, Vileplume, Parasect, Primeape, Poliwag, Geodude, Slowpoke, Slowbro, Gastly, Haunter, Gengar, Exeggcute, Exeggutor, Seadra, Magikarp, Gyarados, Lapras, Ditto, Vaporeon, Jolteon, Flareon, Snorlax, Mewtwo, Mew.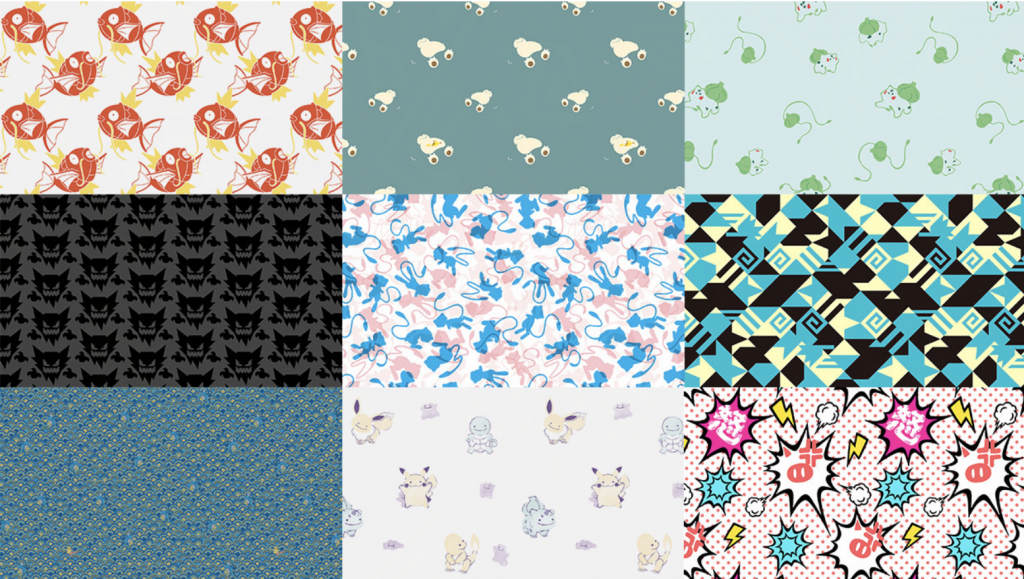 Leave a Comment