The all-time classic, blocky match 'em up game with an added dash of battle royale tactics, Tetris 99, is still going strong on the Nintendo Switch. Thanks to new Maximus Cup events and the addition of new Nintendo Switch owners, it's fairly easy to find 98 strangers to play against.
Released in February 2019, the once digital-only title had a physical edition print run released in the fall of 2019. Now, as we're about to enter the summer of 2020, Japan is getting another physical copy release of the battling puzzle game.
Like its previous release, the physical version of Tetris 99 will include the base game, DLC, and a one-year membership for Nintendo Switch Online (must be redeemed by November 30th, 2020). Select retailers will begin selling this print run on July 3rd for ¥3,148, plus tax.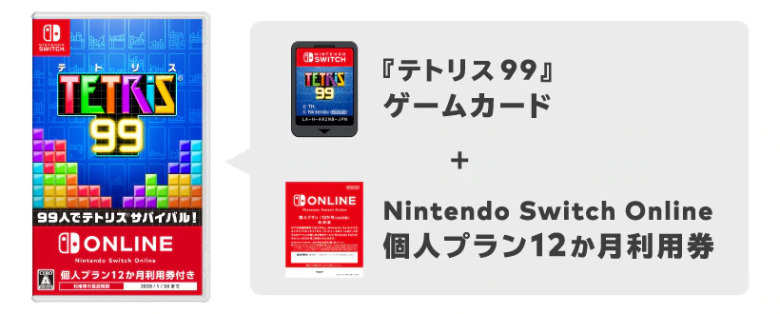 Hopefully, this is the first step for more reprints of Tetris 99 for other regions as the physical copy of the game can be hard to find in the United States.
Leave a Comment