Last night saw the debut of the Sega Game Gear Micro, launching in four colors each with different games, and it looks like people are already in love with the palm-sized collectible. All the colors are now sold out on Amazon Japan, but they aren't the only retro fun Sega's bringing, as seen on the Game Gear Micro official site.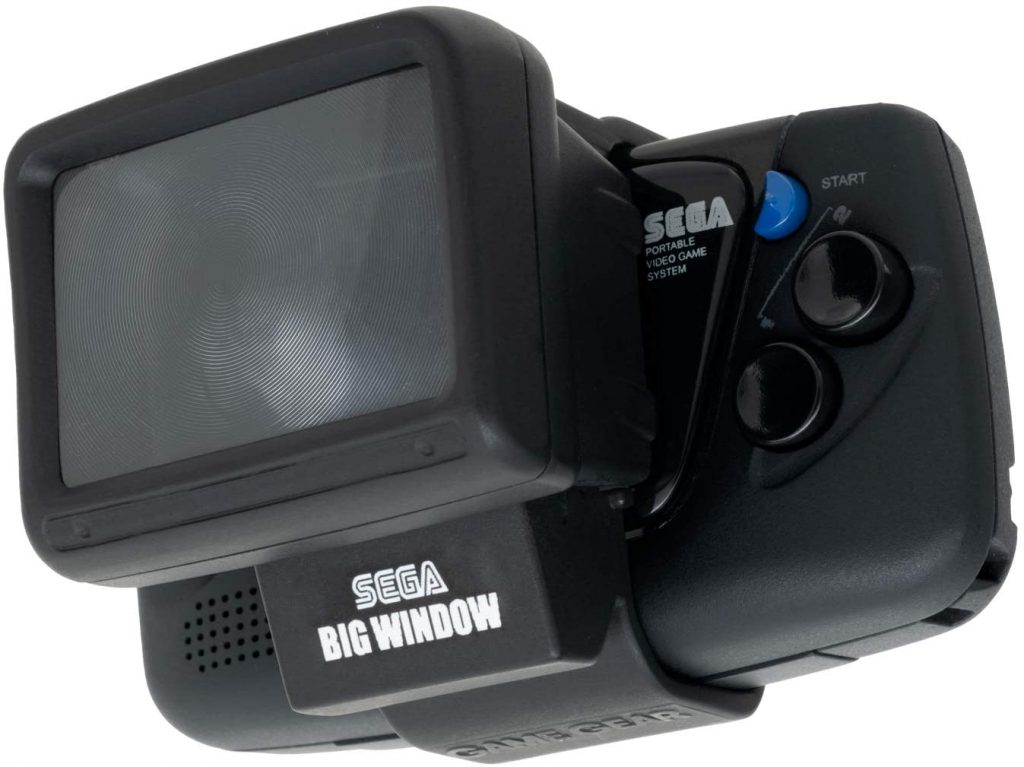 This accessory made an appearance in the Game Gear Micro trailer, and it's easily the most unique extra. For anyone who ordered all four colors, they'd also receive the Big Window Micro as a bonus. And unlike the tower of optional accessories for the Mega Drive Mini, this actually works! No doubt it'll be tough to find for both its novelty and usefulness.


Exclusive to Amazon Japan are a pair of Game Gear Micro T-shirts. Both are black, with the first featuring the four colors of the system across the front and the 60th Anniversary "GO Sega" logo on the back. The other aims for cuteness instead, with the original sized Game Gear and its younger sibling the Micro waving at each other. They're available for 3,500 yen and 3,200 yen, respectively.

Rakuten Books' exclusive aims for nostalgia, putting all four colors of the Game Gear Micro in a special slipcase packaging themed after the system's original Japanese box. Inside will be a foldable interior, with the four Micros together on one half and the other featuring a pin each for the sixteen featured Game Gear games. This collector's set goes for 27,255 yen.

Finally, the online Sega Store has something extra special for their die-hard fans. Not only does their exclusive DX Pack feature all four of the standard colors, it'll also be getting a limited edition Game Gear Micro Smoke version. This color is non-operational, with no games or functionality, but fits right in with the others in an included display case. For 25,920 yen, die-hard Sega fans can pick this set up.
At present, all of these are exclusive to Japan with no word yet on a US or other western release. The Sega Game Gear Micro and all of these extras will be releasing on October 6th.
Leave a Comment