Earlier this month, PokémonCenter.com released a camping-inspired line dubbed "Outdoors with Pokémon." Not everyone is a fan of camping though and some would rather relax and beat the summer heat by taking a swim. Luckily, the online retailer is bringing those HM03 dreams with a new collection, Pokémon Sunset.
Currently, the collection consists mostly of clothing: tank tops, t-shirts, lightweight hoodies, and hats (ranging from $15.99 to $49.99). Each feature the design of Summertime Pikachu with a bottle of Soda Pop (ramune), the Lapras surfing emblem, or a print of the two starring Pokémon surfing the waves. The popular, must-have items of this collection though are the pool toy accessories.
Did you ever want to surf throughout the Orange Islands like Ash did on a Lapras during that wonderful filler season of the Pokémon anime? Join the pool party and bring $49.99 plus tax because this nostalgic dream can be lived out with your imagination with the Lapras Pool Float.

Joining Lapras are a set of beach balls modeled after the four original Pokéball options. They're $19.99 and sadly don't come with a Premiere Ball when you buy 10.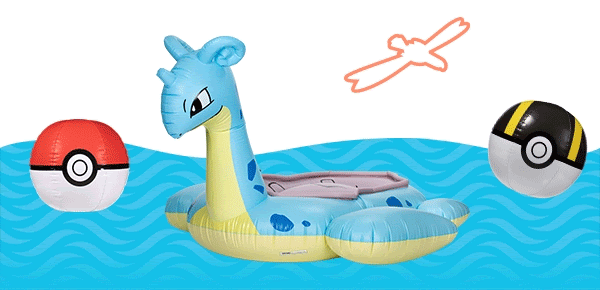 There are more accessories besides the pool toys, but only the water bottle is available for purchase. Included in various product shots are a pool/beach towel and portable chair and will probably be made available at a later date. On top of all this, PokémonCenter.com has two promotions going on, too! Free shipping is available on all orders over $20 and orders over $50 will "[r]eceive a free brandana with purchase subtotal of $50 or more. Starts 5/21/2020. While supplies last."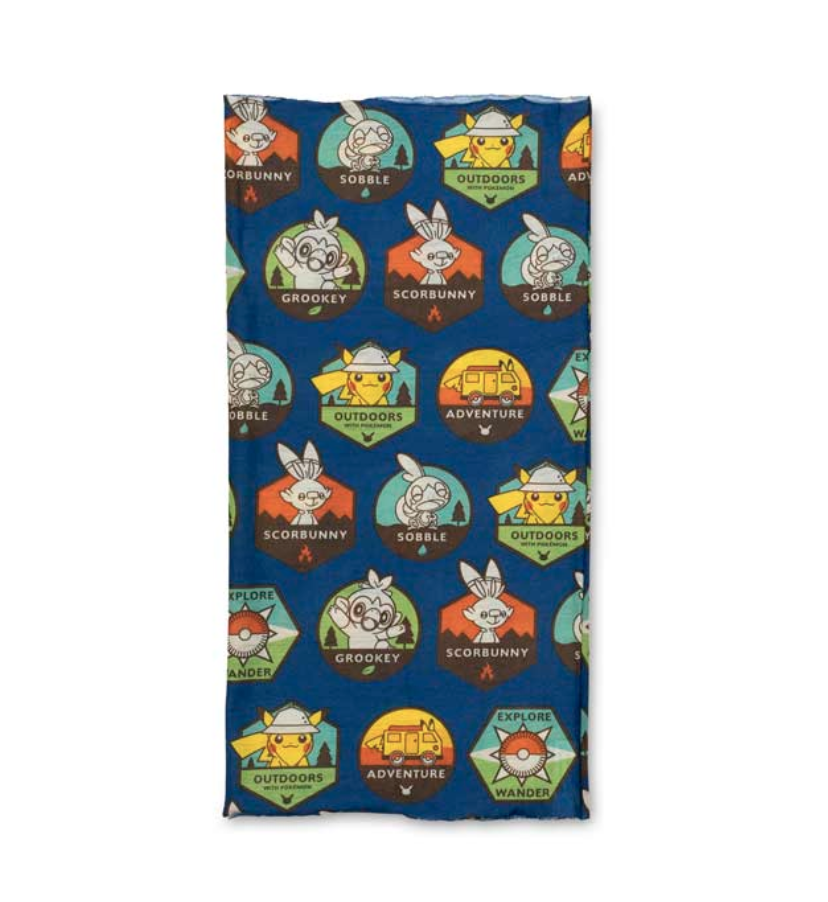 Now we just need a surfing Pikachu surfboard and pool float, and we'll be set for the rest of the summer season!
Leave a Comment