If you're a fan of Noriyuki Iwadare's music for the original Grandia you'll be happy to hear that it's getting a lavish re-release, courtesy of Wayô Records.
For starters, there's the CD edition, which will compile the four-disc original soundtrack, the arrange album "Vent", and a new 20 page booklet featuring artwork and commentary from game developers, the soundtrack producer, and Iwadare himself.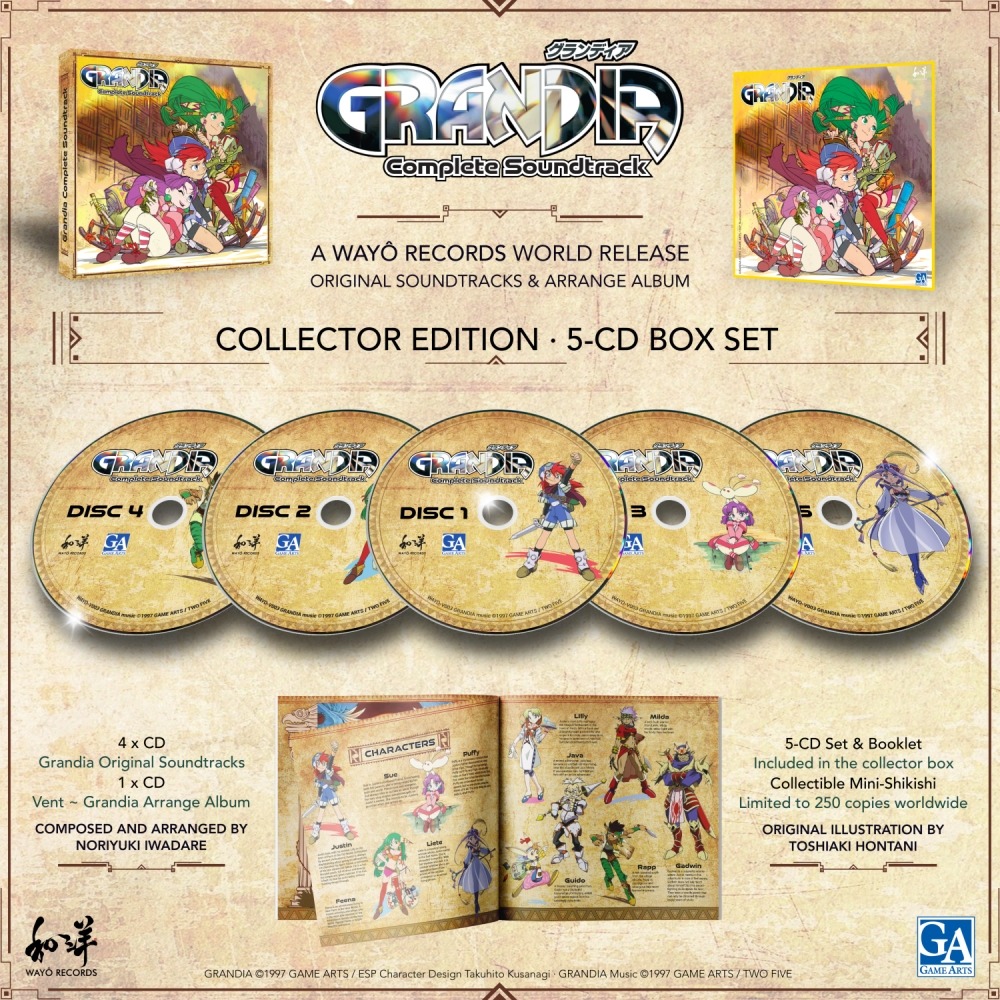 Then there's the vinyl version, which features a shorter tracklist but has two versions. The cheaper of the two is printed on "mint green" colors, while the slightly more expensive collector's vinyl is printed on "saturn marble green" and only 500 will be produced.
Finally, there's the rarest and most expensive of the lot – a music box. Made from maple wood and decorated with the iconic spirit imagery from the game's opening, it plays the main theme. Only 250 will be made.



Wayô Records has worldwide shipping available for all of these, so if you're a Grandia super fan, you might want to check them out!

Leave a Comment