Care to show off your inner gamer within your liquor cabinet? If so, you're in luck, as Pac-Man 40th Anniversary Sake has been revealed!
Overall, there are five different sake bottles to choose from, each costing 3,000 yen, plus tax, along with another collaboration with singer Hosokawa Takashi: 
Pac-Man – Yellow metallic bottle

Pinky – Pink metallic bottle

Blinky – Red metallic bottle

Clyde – Orange metallic bottle

Inky – Sky blue metallic bottle

Takahashi Hosokawa & Pac-Man – White frost bottle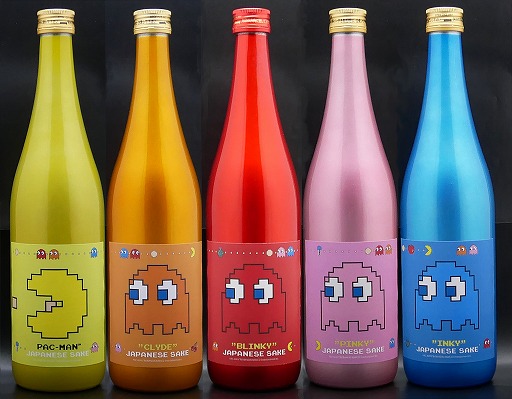 All of the bottles use the same recipe, Junmai-shu, which is a pure-rice sake, and are set to go on sale July 4th at Japanese liquor stores, and online via Tower Records.
Also, it seems like there will be more of these sake editions, as the Pac-Man 40th Anniversary sake is first from the "Game Legend Sake Series." No word on if these limited edition bottles will be available overseas. 
Bottoms up!
Leave a Comment