Cook and Booker, a company dedicated to artists and illustrators of video game art, has also had a hand in publishing art and notebook collections. They've decided to join in on Bandai Namco's announcements celebrating Pac-Man's 40th anniversary by showing off their next big release: the official Pac-Man 40th anniversary book. Titled Pac-Man: 40 Years of Waka Waka, this coffee table art book will cover Pac-Man's humble beginnings that led to video game success.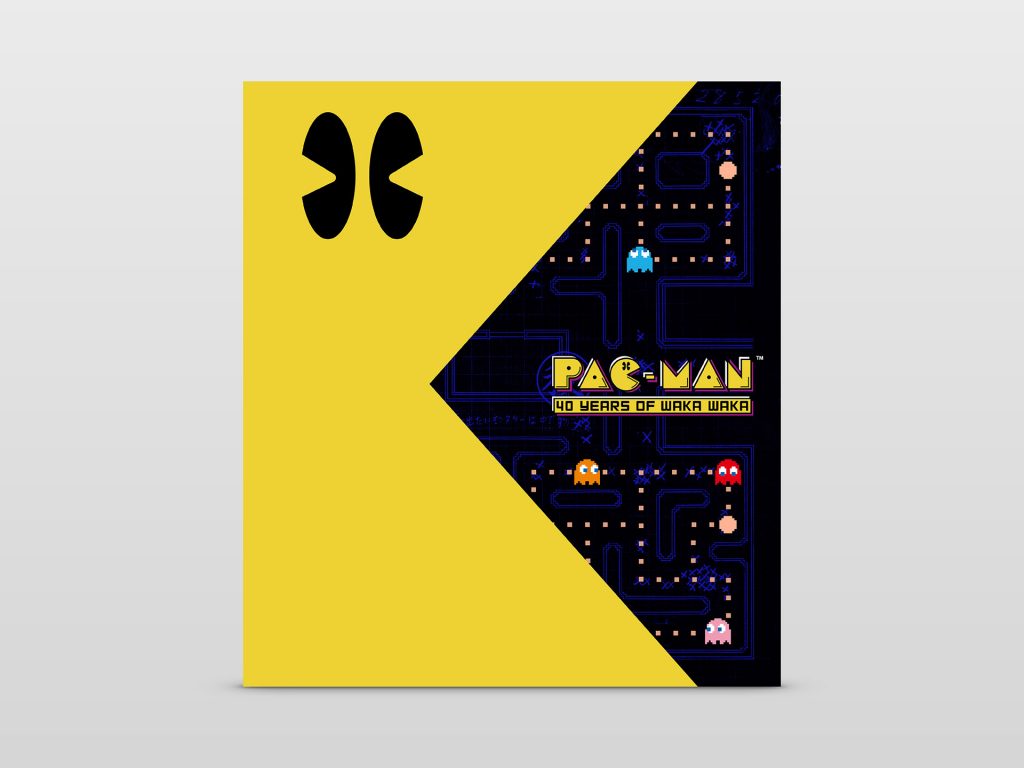 The announcement has been made on Cook and Booker's site as well as a press release that was sent out by GamesPress to various news outlets. According to the press release, the book will be available in a standard and limited edition and "will be available for pre-order worldwide July 2020, and ship November 2020." Below you can read the post that was made on Cook and Booker's site:
We're very pleased to finally announce a new, big project we have been working on for the last year or so: the official book on Pac-Man! The very first video game icon turns 40 this year, and together with Bandai Namco Entertainment we decided the time was right for the definite volume on Pac-Man. The first stand-alone art, design and history book on Pac-Man, this 40th Anniversary book dives deep into the archives of Bandai Namco Entertainment, and is produced as a luxury coffee table art book.

As a game, Pac-Man greatly expanded the expressive range of video games, while as a product its design philosophy made it uniquely suited to appeal to new types of video game players, forever changing the arcade and home video industry. For the very first time, the fascinating story of Pac-Man will be told in its entirety.

From the workbenches at Namco in Tokyo, where Pac-Man first saw the light of day, to Midway Manufacturing Co.'s industrial production plant in Chicago, where a staggering 400.000 arcade cabinets were produced: we left no stone unturned to make sure we had the final words on matters big and small. For this, our team dived deep into the literature on games history, found every source on the internet, and has conducted dozens of behind-the-scenes interviews, talking to people directly involved in the design, building and sales of Pac-Man, with surprising insights into Pac-Man's history.

Dream team

The history of Pac-Man is researched on three continents, and is written by a video game art book dream team. In the US we have Tim Lapetino researching the American side of the story. Tim is the author of the one game art book we're jealous of at Cook and Becker, the excellent Art of Atari (Dynamite Entertainment, 2016). A superb 'geek historian' and collector of Pac-Man merchandise, Tim is a big force behind this book. On the Japanese side we have Mr. Katsuaki Kato conducting interviews with former Bandai Namco staff, including Toru Iwatani, the original designer of Pac-Man. Katsuaki is the former editor-in-chief of Weekly Famitsu, Japan's leading publication on games, and is closely tied to Tokyo's game development scene. Tim and Katsuaki are joined by our very own Arjan Terpstra, a historian and former games journalist who authored our Sonic the Hedgehog 25th Anniversary Art Book, Final Fantasy XV book, and the books on Killzone and studio Vlambeer.

Pre-orders and sales

The full-color book will be available both as a standard hardcover and as a limited, special collector's edition with several extra's. Stay tuned for details in the coming months! Both editions will be available for pre-order worldwide July 2020, and ship later this year. Exact dates, pricing et cetera will be communicated at a later stage.
Want to be the first to know? Please sign up for our newsletter below or follow us on Twitter, Facebook or Instagram for future announcements!
---
Via: GoNintendo
Leave a Comment