Given the record-breaking success of Animal Crossing: New Horizons and Pokémon Sword & Shield, it probably doesn't come as a surprise to hear that the past year has been fantastic for the Nintendo Switch – but this latest development might still blow you away.
As reported by the NPD's Mat Piscatella, the Nintendo Switch's year-to-date hardware sales (January 2020 through April 2020) are the highest of any video game platform in history within the United States, breaking the previous record set by the Wii.
It's also revealed that video game spending in April 2020 was up 163% compared to April 2019.
Finally, Animal Crossing: New Horizons continues to be the second best-selling game of 2020, just behind Call of Duty: Modern Warfare.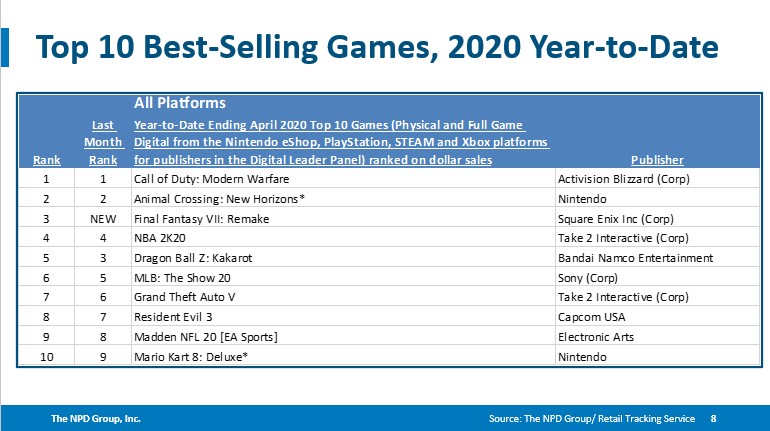 We'll just have to wait and see how the Switch's userbase continues to grow in the coming months!

Leave a Comment