After a first go around of ninja based battling and bubblegum (and some definite technical trouble), Gung Ho has announced Ninjala will be getting a second open beta in the very near future.
Starting May 31st, you'll have the opportunity to try the game's eight-player arena battle and training modes and you'll be able to use four of the game's 12 weapons. Different regions will have different time slots for this beta, which should help cut down on traffic and make accessing matches (hopefully) a smoother experience.
The time slots included the following:
Japan
May 30, 12:00-13:59 JST
May 31, 12:00-21:59 JST
North and Central America
May 31, 12:00-21:59 PDT
Europe
May 31, 11:00-20:59 BST
May 31, 12:00-21:59 CEST
Asia and Oceania
May 31, 14:00-23:59 AEST
May 31, 12:00-21:59 HKT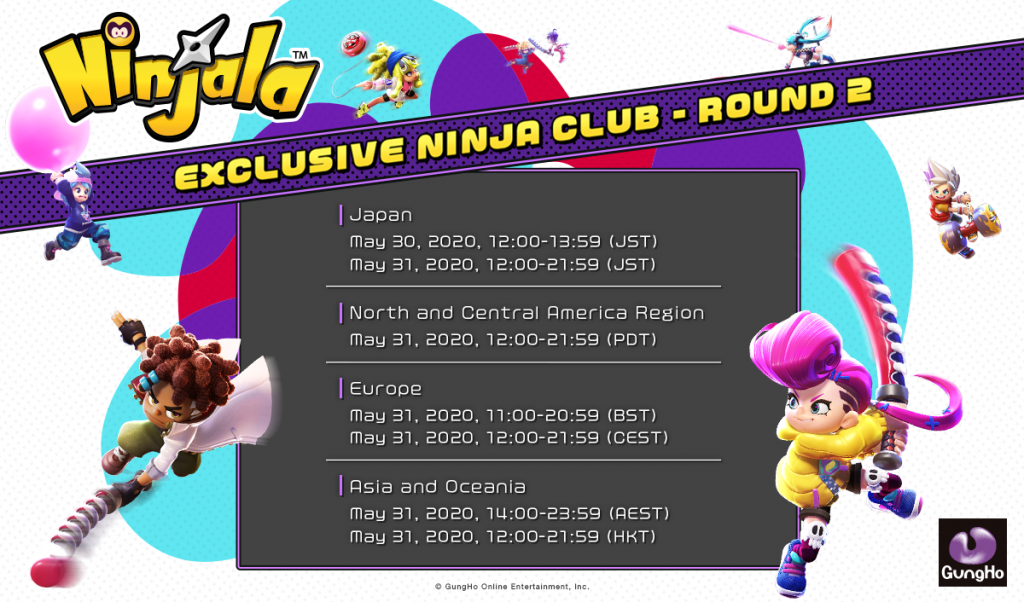 Alongside the second beta announcement, a new Ninjala Dev Diary for the game has also gone up explaining the in-game currency Jala, and how you can power up your characters.
Ninjala will be available to download for free on Nintendo Switch starting June 24th.
Leave a Comment