Excited as players are to give GungHo's free-to-play competitive online title Ninjala a try when it comes to the eShop this June, collectors might be feeling bummed out they can't have the game on a cartridge instead. In Japan at least, it looks like that won't be a problem as a physical version of the game has been announced. 

Shown at the end of the above trailer and given further details on the official Ninjala site, the packaged version will include the following exclusives, as well as 2,000 Jala — the game's currency : 
The game card itself

An Crow Tengu costume

A matching Crow Tengu mask accessory

A sticker

An emote
While the downloadable version of the game will arrive June 24th, this physical set will release later on July 22nd, at about a price point equivalent to $39.99.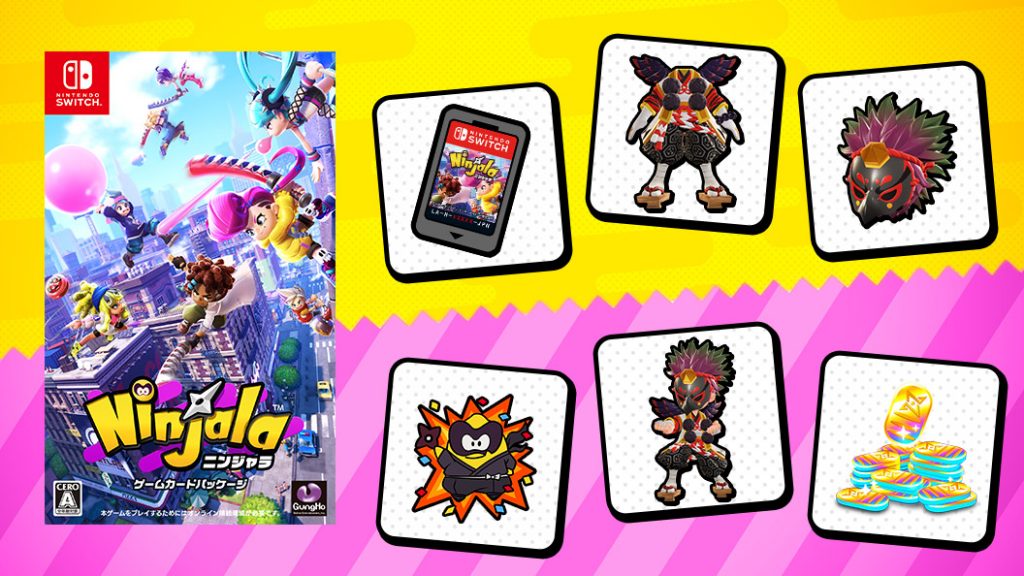 Leave a Comment