WEDNESDAY, OCTOBER 28TH, 2020 UPDATE:
WayForward and Fangamer have announced that the Shantae plushie is now available to purchase! For anyone who missed out on the pre-order window earlier this year and can purchase the plush right now for $24 online at Fangamer.
The Shantae plush is now available directly from @FanGamer! If you missed it before, now's your chance to own your very own dancing, shape-shifting* Half-Genie! (*Does not actually dance or shape-shift.) https://t.co/vjR4CrhZVj pic.twitter.com/6WBDZvTXBY

— WayForward (@WayForward) October 27, 2020
Fangamer also clarified that "as long as there's demand we'll plan to keep [the plush] in stock."
---
This Friday Limited Run Games will start their month-long open pre-order for Shantae and the Seven Sirens. It appears though that another piece of Shantae merchandise will be joining the sale, too — a plush Shantae!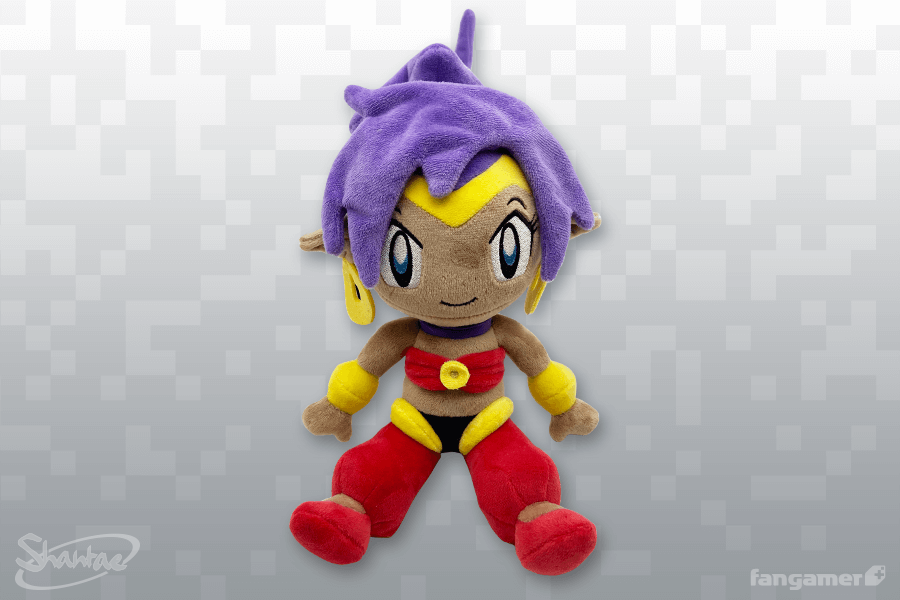 Produced by Fangamer and sold only on Limited Run Games' site, the half-genie is getting her official plush transformation. Like the standard and limited-edition versions of Shantae and the Seven Sirens, the plush will be an open pre-order from May 15th to June 14th. Priced at $23.99, there is no limit on how many plushies you can pre-order.
Leave a Comment