Update: Pre-orders are now open for the physical version of Shantae and the Seven Sirens over at the Limited Run Games store.
---
WayForward's dancing-transforming genie will be appearing digitally on May 28th on the Nintendo Switch. A physical edition has been planned, and today Limited Run Games announced how, where, and when Shantae fans can secure their own copy! Available in a standard and limited collector's edition, what makes the sale even sweeter is that Shantae and the Seven Sirens will be a four-week open pre-order.
That means starting May 15th at 7 a.m. PT | 10 a.m. ET, fans have four weeks to place their orders for the game online. No need to hit refresh constantly and try to acquire a copy before the entire print run sells out in minutes. Given that previous releases of past Shantae games have sold out rather quickly, this is just the transformation we all needed.
The standard edition includes just the game for $34.99.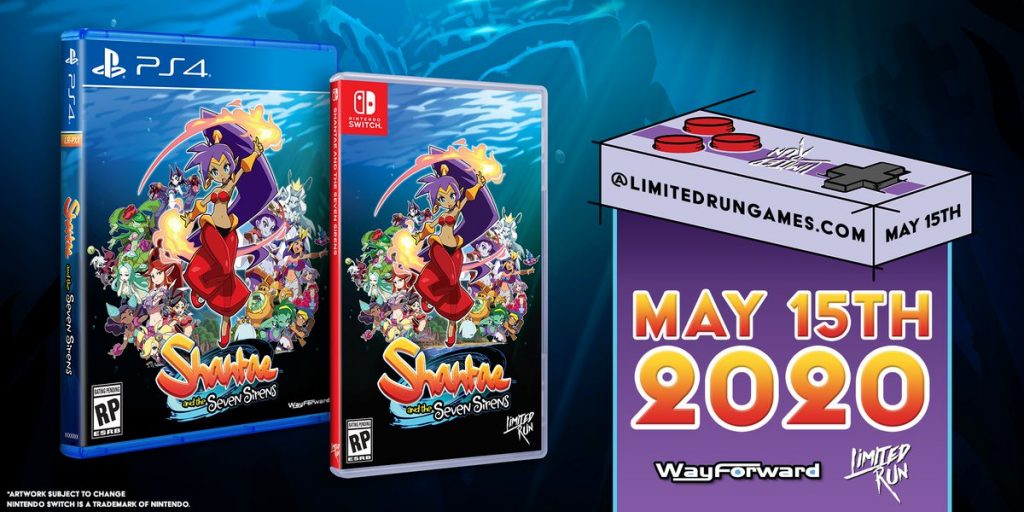 As for the Limited Collector's Edition, it is priced at $69.99 and includes the following:
Shantae and the Seven Sirens for the Nintendo Switch

Reversible 18" x 24" poster

Commemorative GameBoy Cart and Acrylic Stand

50 Monster Trading Cards

SteelBook Case

Original Soundtrack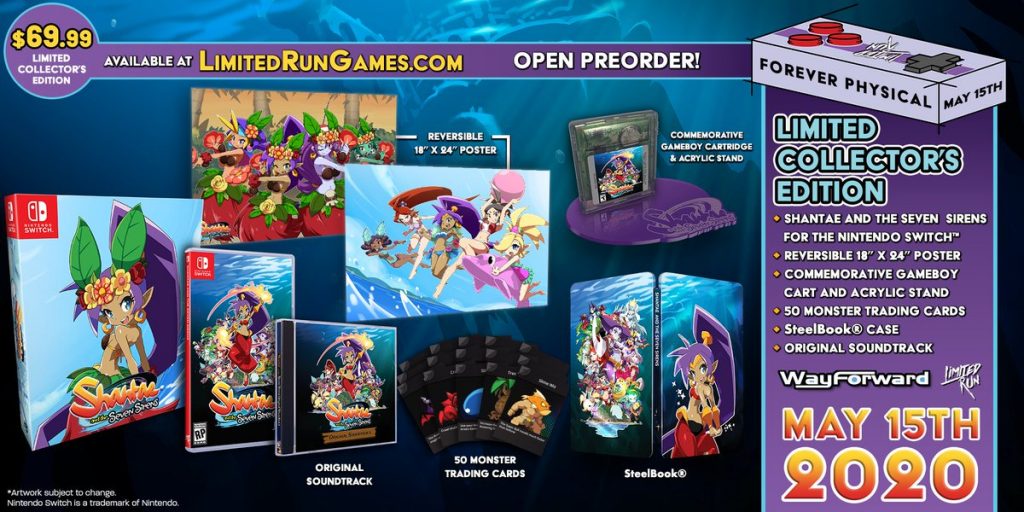 Limited Run Games has commented on Twitter that production will "typically ship 2-3 months after the pre-order window closes/after the date of the initial sale. Manufacturing updates will be located on both the product page and on your order page for easy checking." Roughly, that's a shipment date of August/September. If you want to play Shantae and the Seven Sirens when it debuts later this month on the Nintendo Switch, you will ultimately have to double dip and buy it digitally.
Leave a Comment