Every new Pokémon game usually shows off Pikachu in a new light — new moves, a wardrobe to play dress-up with, different forms, and more. Pokémon Sword & Shield's take on Pikachu was including the yellow lightning bolt mouse into the Galar region's Gigantamax ability pool. There was a twist at first though, as Gigantamax Pikachu could only be obtained if there was saved data from Pokémon: Let's Go, Pikachu! on the same Nintendo Switch console. Today, this changes as Pikachu has escaped this exclusive clause for a timed exclusive event.
First announced on the Nintendo Switch News section and on Pokémon's Japanese social media accounts, Gigantamax Pikachu can be found in Max Raid Battles from now until Monday, May 18th at 4:59 p.m. PT | 7:59 p.m. ET. Shiny versions of this Pikachu appearing have been confirmed, as well as catching a Gigantamax Pikachu with its Hidden Ability (Lightning Rod).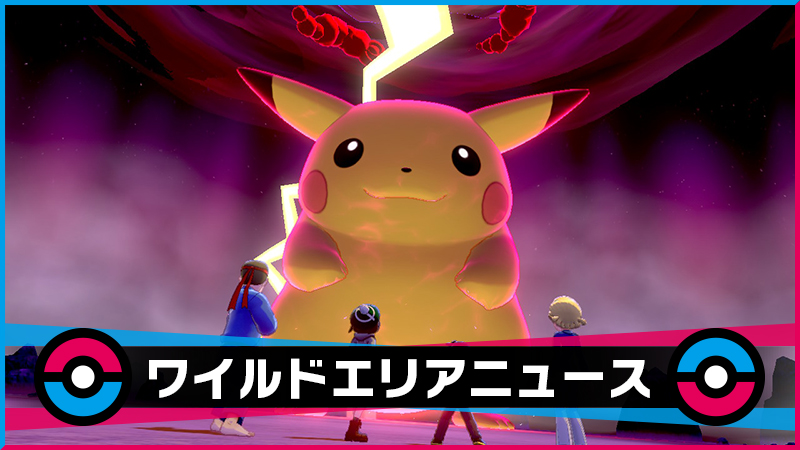 There are more Max Raid Battle events following Gigantamax Pikachu. Pokémon.com released the full details this afternoon. Mark your calendars for the next two sessions when Gigantamax Eevee and Gigantamax Meowth will be made available:
Gigantamax Eevee: Monday, May 18th at 5 p.m. PT | 8 p.m. ET to Monday, May 25th at 4:59 p.m. PT | 7:59 p.m. ET.

Gigantamax Meowth: Monday, May 25th at 5 p.m. PT | 8 p.m. ET to Monday, June 1st at 4:59 p.m. PT | 7:59 p.m. ET. 

Good luck with your Pokémon Raids, Trainers!
Leave a Comment