Capcom is the latest company to share its fiscal year results, but it's when the company looked forward that we got some intriguing tidbits of information.
In the accompanying presentation, Capcom reveals that it aims "to release multiple major titles" before March 31, 2021; the end of the new fiscal year.
This is part of a strategy to sell a record-breaking 28 million units in sales. This is a significant jump – for example, the fiscal year ending March 2019, which had the likes of Resident Evil 2's remake, Mega Man 11,and Devil May Cry 5 bring in 25.3 million unit sales (as reported by Gematsu).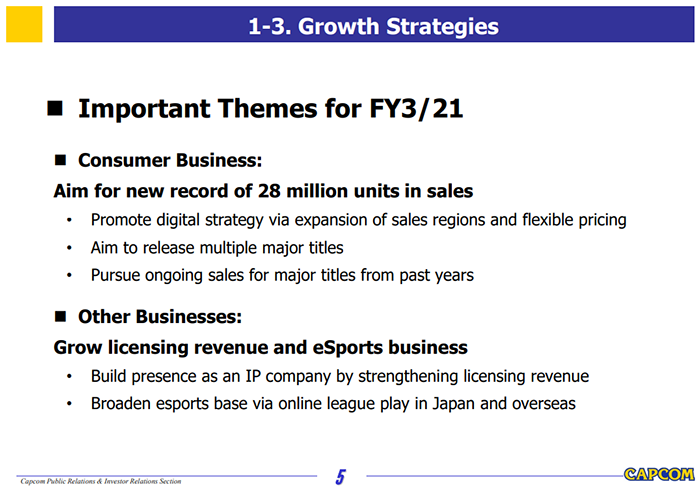 Resident Evil 3's remake is currently the only game announced by Capcom for this fiscal year, so it's quite clear the company has some major plans ahead. We'll just have to wait and see how the ever-growing Switch could factor into the company's plans.

Leave a Comment