Sid Meier's Civilization VI, the global strategy game developed by Firaxis and published by 2K, has received a new update that brings with it the New Frontier Pass, the game's version of a season pass. This new season pass will bring players new civilizations, game modes, leaders, and more throughout the next ten months. 
The New Frontier Pass see's eight additional civilizations, six new game modes, and nine new leaders added to the game until March 2021. Each DLC will be distributed on a bi-monthly basis, and the first DLC, Maya & Gran Colombia Pack, will launch next Thursday, May 21st.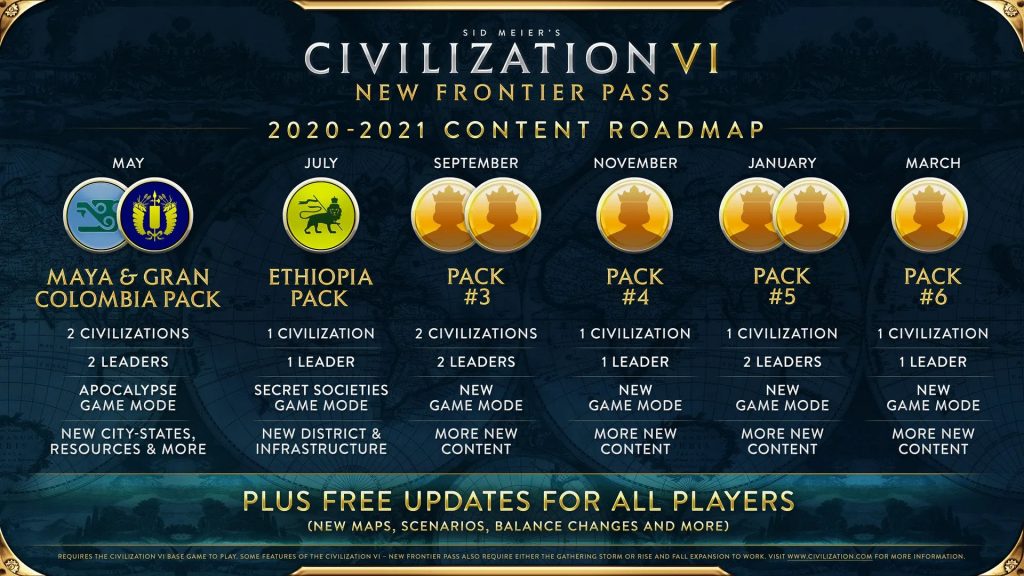 In addition to the goodies offered through the New Frontier Pass, players will also receive the Teddy Roosevelt and Catherine De Medici Persona Pack as exclusive purchase bonuses. 
If you're interested in the New Frontier Pass it will be available for Nintendo Switch at $39.99, and will require either the Gathering Storm or Rise and Fall expansions to work. 
Leave a Comment