Animal Crossing: New Horizons players are spending real money via Patreon to keep a turnip trading website afloat.
Turnip Exchange allows players to easily set up queues for their islands for players to visit and sell turnips, catalog rare items, and more.
Users can post their Dodo Codes and island details, customize the length of their queue, alter the maximum amount of people allowed in their island at one time, and post entry fee and tip requests.
Users in queues are only given a player's Dodo Code once its their turn in line; this allows those opening their gates for turnip sellers to not be overwhelmed by tons of players entering at once.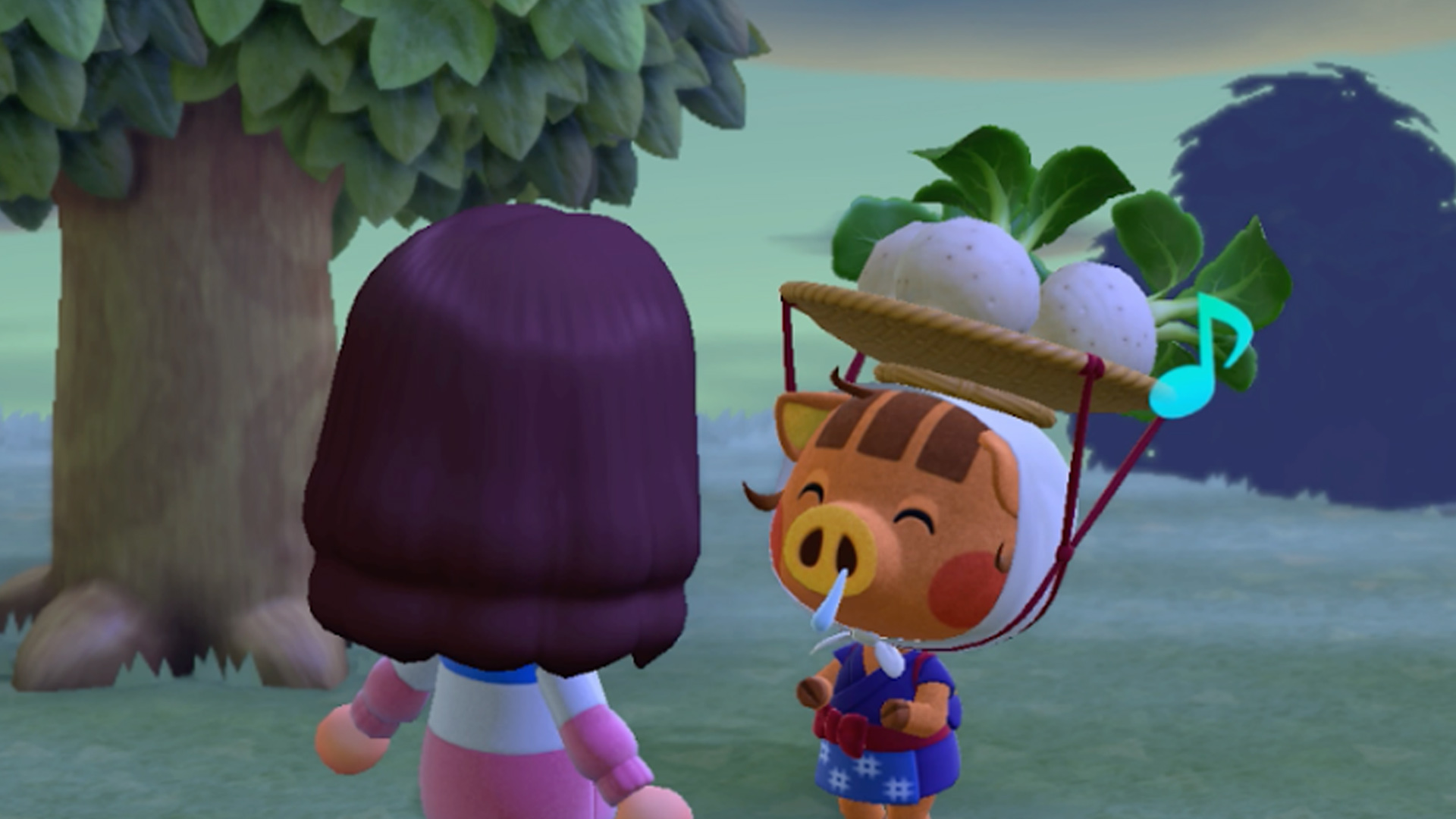 According to Twitch stramer Jaku, the owner of Turnip Exchange, the site receives around 250,000 to 300,000 unique visitors a day — but with so many daily users comes high server costs.
Turnip Exchange is completely free to use, but dedicated fans of the service can donate to its Patreon to support its continued existence.
A monthly donation of $5 allows patrons priority listings on the website, so anyone on Turnip Exchange looking for a host island will see those islands first.
For $10, patrons can get a custom background for their listings to help them stand out, and $15 gets patrons a custom URL.
According to Polygon, Turnip Exchange's Patreon launched in April and "prior to Turnip Exchange, midway through April, we can see that the Patreon had a little over $1,000 worth of supporters. As of this writing, that number has gone up to $13,312 per month, spread across 2,100 supporters."
Turnip Exchange, while allowing services for cataloging and finding DIY recipes, is still primarily used for turnip selling; still, more features are on the way, according to webmaster Jaku.
"We still have a lot of features planned but want to make sure we tread carefully," Jaku says to Polygon. "We don't ever want to make the service require a payment, and we for sure don't want users to feel left out of new features. We have some new ideas planned for all users that we hope to release in the next few weeks."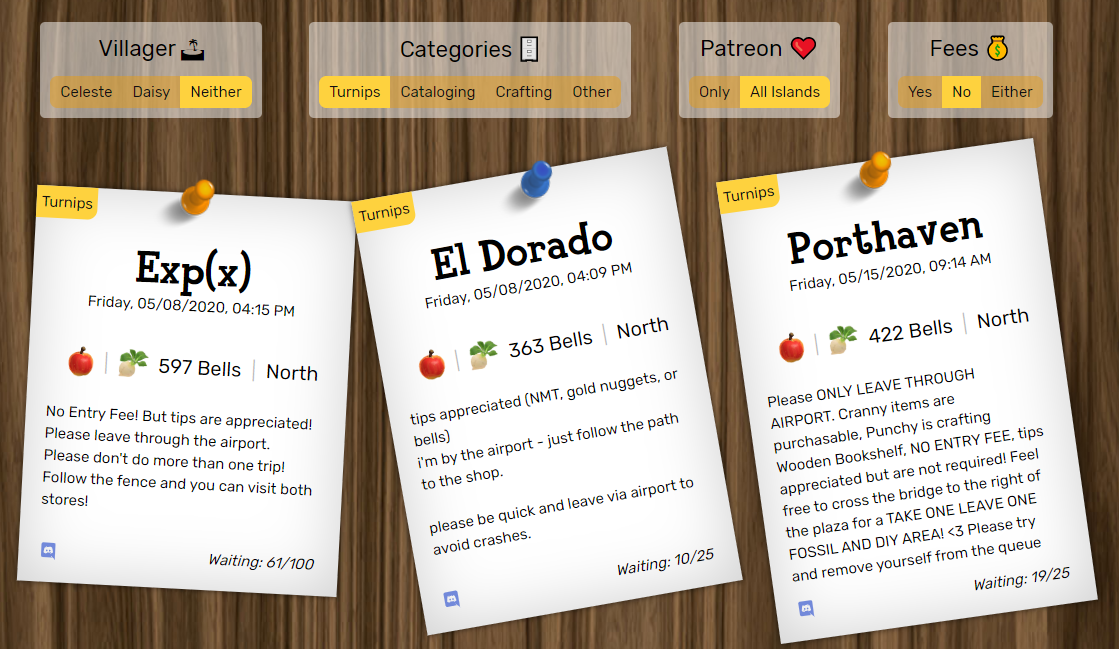 I tried out the service myself as a host island (my turnip prices surged to an amazing 592 Bells this afternoon) and I can vouch for its convenience.
Setting up a host listing is an easy five-step process and once your listing is live, you can see exactly who is in your queue, send messages to your entire line, and even lock your queue to disallow further people from entering if you're getting ready to wrap things up.
For the most part, everyone who joined was very friendly and followed proper island-visiting etiquette and even tipped me generously (although I had a few visitors who began harvesting my fruit without asking).
What're your thoughts on marketplaces like Turnip Exchange? Have you used them? Let us know in the comments!
Leave a Comment