Another summer gaming highlight has now officially been cancelled due to COVID-19. In an effort to secure the health and safety of fighting game players and fans, Evo 2020 will no longer be held.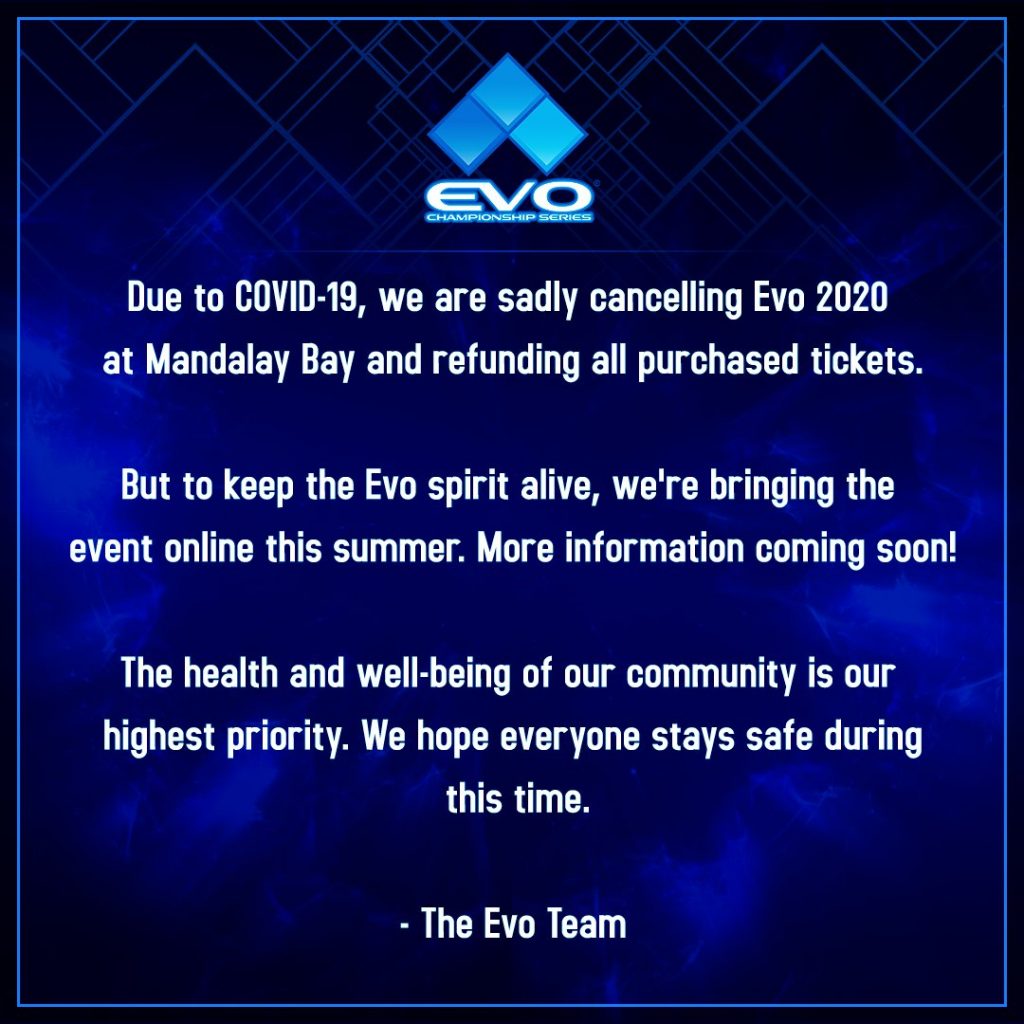 Tickets will be fully refunded for the annual Las Vegas event. As stated in the announcement, there are now plans for an online event to try and keep the Evo spirit alive.
As they were planned headliners, hopefully whatever plans take place will still include plenty of Super Smash Bros. Ultimate and somehow still mark a return for Marvel vs. Capcom 2, which was to have its 20th anniversary celebrated by an invitational tournament played on Dreamcast.
Leave a Comment