How has island life been treating you in Animal Crossing: New Horizons? It's been over a month since the game was released and it's already become one of the best outlets for staying "safer at home" and coping due to coronavirus' impact on 2020. To check in on everyone's progress, from veteran players to new-New Horizon residents, Nintendo has made a bingo card filled with various tasks and milestones to accomplish.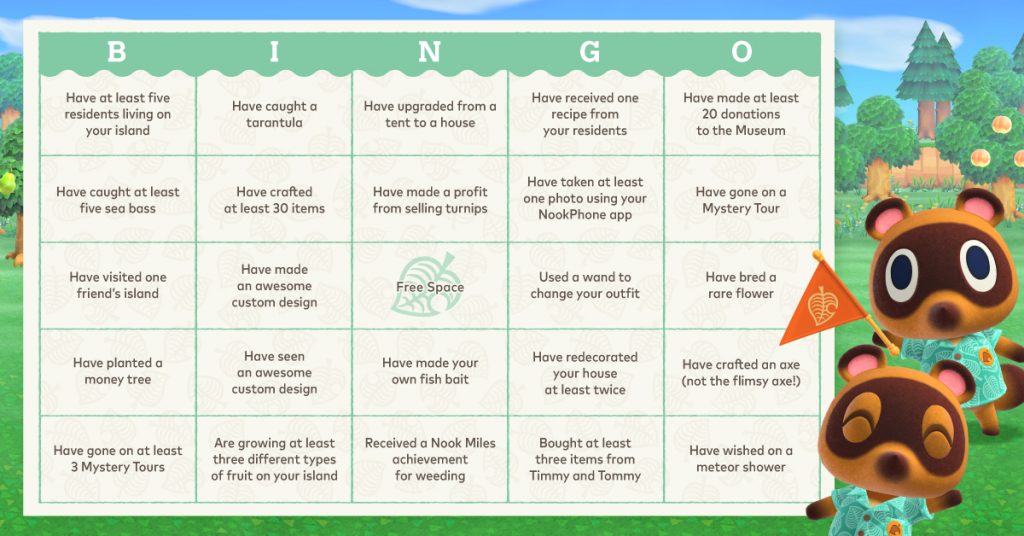 There's also a bit of humor in the card. I'd argue that the "Have caught at least five sea bass" is an extra Free Space, and that if you want to make it a real challenge it should be "Have caught at least ten sea bass in a row." Ouch, that was painful to type. 
Regardless of where you are on your island adventure, Nintendo wants to know what your bingo card looks like. Have you accomplished a black-out bingo? Feel free to share your results on Twitter, Facebook, Instagram, and all the other social media outlets!

Leave a Comment