UPDATE: An official announcement trailer has been made for the Robotics;Notes Elite & Dash Double Pack! Watch it below:



We also have confirmation that the Day One edition will feature four pin badges.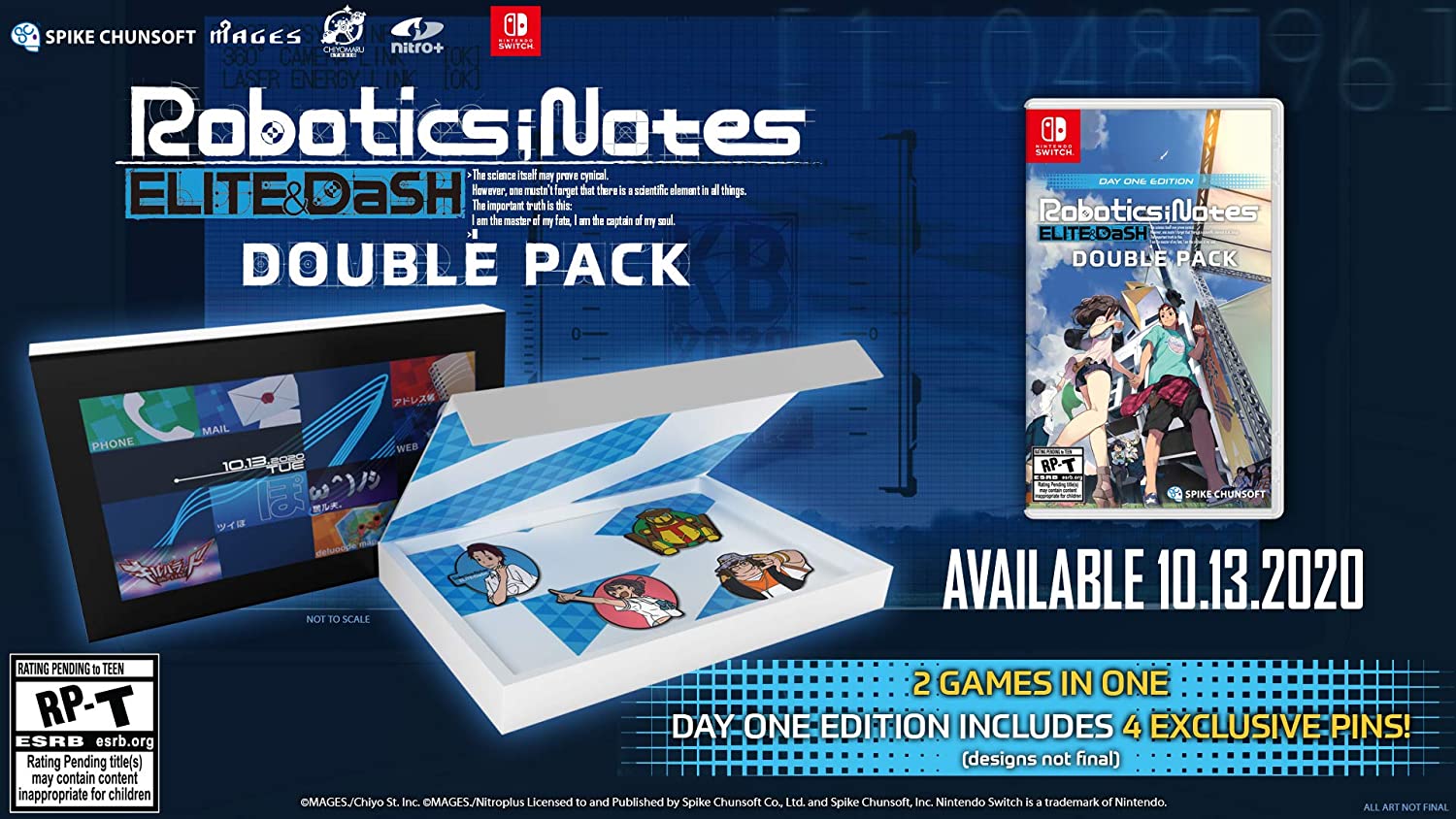 ---
It's been a while since Spike Chunsoft confirmed that both Robotics;Notes games would be heading to the Nintendo Switch, but now we finally have some more news, seemingly by accident.
A listing on Amazon shows that Robotics;Notes Elite & Dash will both be bundled as a double pack. The two games are connected, with the latter being a sequel. Both are also part of the Science Adventure series that started with the beloved Steins;Gate, with a focus on robots and AI instead of time travel. Familiar faces from that game even show up during the story.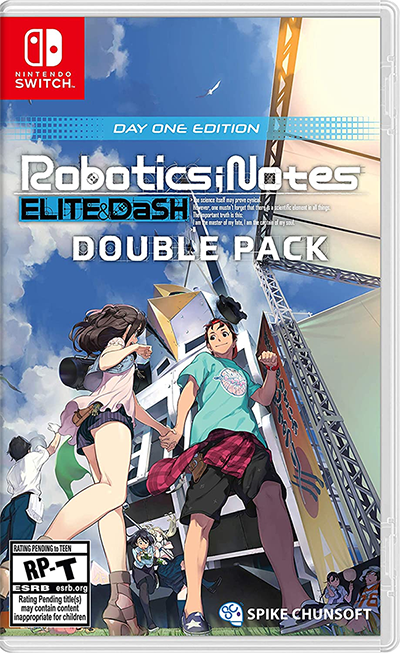 According to the listing, the double pack will release Tuesday, October 13. It's also labelled as a "Day One" edition, though what that entails is unclear at the moment. We'll be sure to keep you updated!

Leave a Comment