In between Nintendo's announcements for Super Mario Maker 2's last update and the events that will be held in Animal Crossing until June, a new Nintendo app for smart devices was released. 
Using the My Nintendo branding, this app is a mix of Nintendo's website, My Nintendo, and Nintendo's online store. Divided into these three sections, you can enable push notifications for any new updates — a few examples include a new post on Nintendo's Japanese site that's covering a new event, a YouTube upload, and more.

The standout feature is access to your My Nintendo account/profile. On the profile section, Nintendo Switch, Wii U, and 3DS games/apps that your account has interacted with are listed. Selecting one will lead you to its info "page" filled with playtime data. A great little feature instantly at your fingertips! If you also attend Nintendo events where a My Nintendo QR code is needed for perks, this app includes the QR code tied to your account. Easy-peasy access that won't have you jumping through a mobile version of the My Nintendo site.

As of this writing, this app has yet to be released in North America, but if you have a Japanese Apple or Google Play account you can download and peruse the app. Happen to have a Japanese My Nintendo account? Then you can use the My Nintendo login and have access to your profile instantly. Sadly, trying to login with a North American account will get you an error code and a message saying that this feature isn't available in this region yet.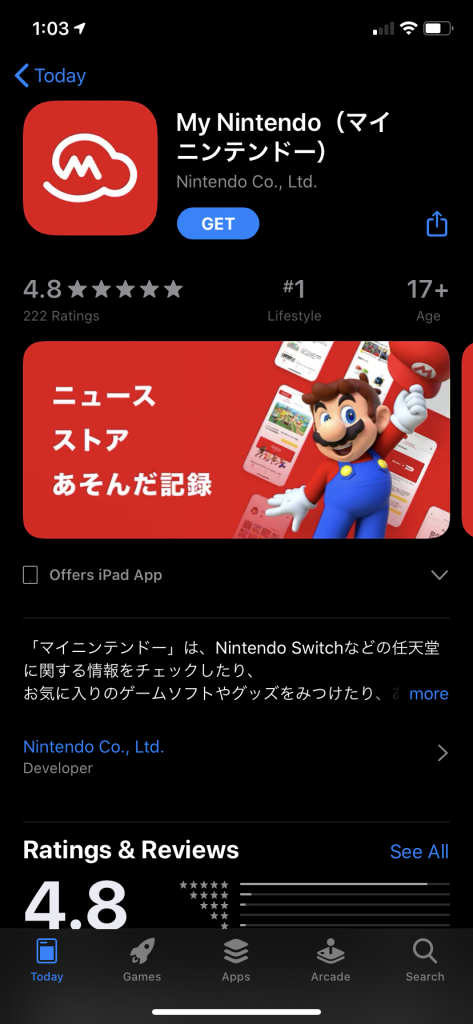 Even if some of us are somewhat afraid to know how many hours we've dumped into Animal Crossing: New Horizons so far, I'm keeping my fingers crossed that we'll see this feature roll out soon to the rest of the world!
You can watch a tour of us explore the app here:
Leave a Comment