Mr. Tom Nook has had to deal with a public relations nightmare throughout the Animal Crossing series — at least in the United States. The tanuki, a small business owner, made waves with his hiring and loan handling practices during the GameCube era. Over the years though, he's changed and is a bit more tactful when it comes to his business practices. (Plus, I'm an adult now and his loan terms are so much more appealing to me now than as a young teenager.)
"We think Tom Nook is a very caring, really great guy," New Horizons producer Hisashi Nogami tells The Verge. "He's an adult," he says, "so he's very careful with money. It's one of the biggest motivations that users have to continue playing Animal Crossing, and Tom Nook is the man behind that motivation[.]"

"Even if we borrow money from him and it takes time to pay him back, he never gets angry, he never gets mad," [New Horizons director Aya Kyogoku] says. "So if we could all try to be a little more responsible and pay him back, it might make him a little happier."
The Tom Nook metamorphosis has taken 19 years of games and spinoff series, and the character even made the cut for Animal Crossing's amiibo lines (figurine and cards). From running his own retail business to changing things up and getting into real estate, the jump to being the CEO of Nook Inc. and the gargantuan task of building a new town on an island has finally humbled him. We did see a softer side of him in Animal Crossing: New Leaf, but it's his moments of vulnerability in New Horizons that have me shredding my "Tom Nook is a villain" vote for 2003's Nintendo Power Awards.
From the start of New Horizons, Tom Nook takes on the role of leading the the first player through the game's tutorial. Throughout the small tasks of setting up tents and gathering materials, Mr. Nook is always thankful and appreciative of the player's actions. We even get to see him panic for a brief moment during his welcoming speech, as the tanuki was planning on more than three residents to take up his Island Getaway package.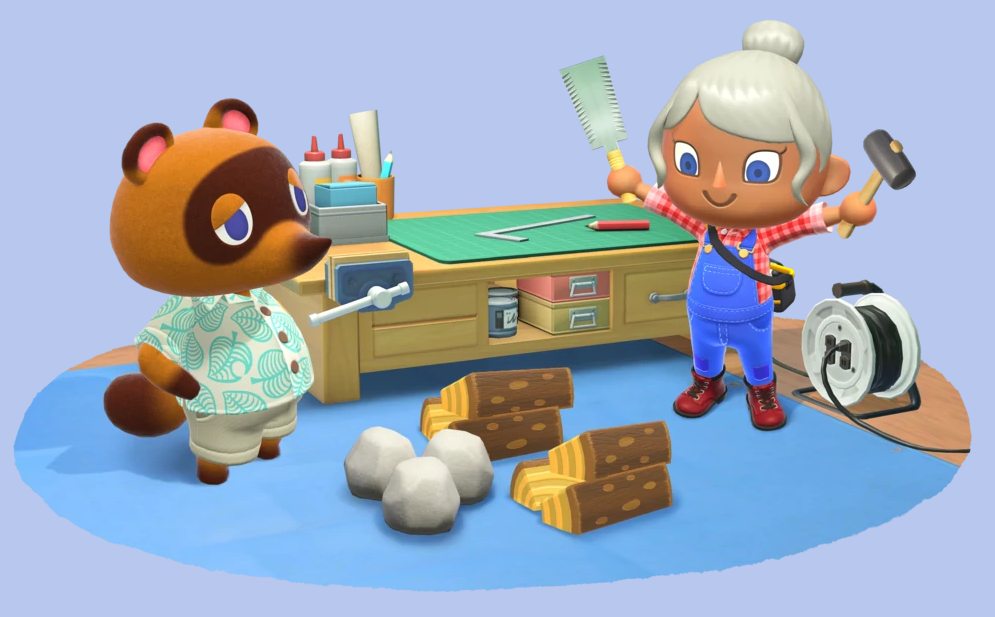 Yes, yes. The next day he drops an itemized bill of 49,800 bells in front of your tent. It's Animal Crossing — the whole loan process is something we will never escape from in the mainline series. This is the first time, however, that we're allowed to pay in a different currency and that's thanks in part to a new feature, the NookPhone and the Nook Mileage Program.
Earning 5,000 Nook Miles might seem like a tall order, but once you're exploring your island and checking the Nook Miles app, it's extremely easy to pay off your debt. In addition to that, the instant reward of completing a task is met with a "Thank you!" or "Good job!" from the proud Tom Nook. All that positive reinforcement, followed by having the option to upgrade my home at my leisure, makes me feel responsible. When I'm in debt to the tanuki, it's my own choice and I don't have to fret about interest or fees!
It takes time to appreciate the many facets of Tom Nook. Throughout my month of playing New Horizons, I've seen Mr. Nook beyond his steadfast business man (animal?) persona. He's a major K.K. Slider fanboy and an extremely happy business owner due to Nook Inc.'s success… yet he panics when he doesn't have three houses available and is more than happy to host opening ceremonies for new additions.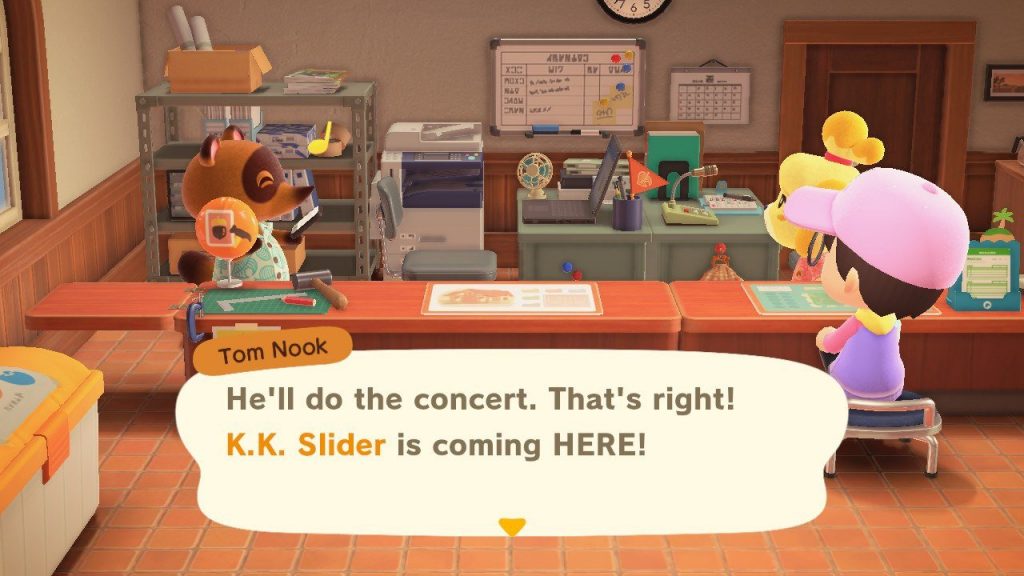 I can't wait for all the future updates coming to Animal Crossing: New Horizons. Tom Nook might be "stuck" inside my Resident Services building now, but that could change in the future. At the very least, I expect to see him have to address any new NPCs coming to the island, including a certain fox that he doesn't have the best social standing with.
Leave a Comment