Update: The official teaser trailer is now available. Check it out:
---
One of the common refrains of the late '00s and early '10s when discussing new video game hardware was "can it run Crysis?" The first person shooter was a graphical showcase when it came out in 2007, using advanced techniques that in some regards still hold up today.
You may have forgotten to ask "can the Switch run Crysis?" but it turns out we're getting an answer anyway – "yes!" While not yet officially confirmed, information for a "Crysis Remastered" was leaked via the official Crysis cookie policy page's metadata (the page has since been taken down), as relayed by @RobotBrush on Twitter. New artwork was also found.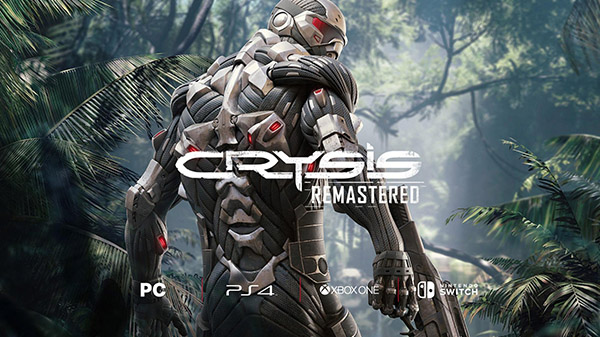 The port promises to "new graphic features, high-quality textures, and the CRYENGINE's native hardware- and API-agnostic ray tracing solution for PC, PlayStation, Xbox, and—for the very first time—Nintendo Switch."
We'll be sure to bring you more news as it comes in.

Leave a Comment