LeSportsac's first foray with Nintendo in 2017 was a super hit, so it's no surprise that they would dabble with a video game IP again. Three years later we'll now be able to pair our wardrobe with the Pokémon x LeSportsac collection.
Initially announced on April 1st on LeSportsac's official social media accounts, we were teased with just a Poké Ball wristlet and the promise of more information to come soon. Thanks to the collection being released in Japan later this month, we now have a full look at all 38 pieces and the multiple designs, inside and out.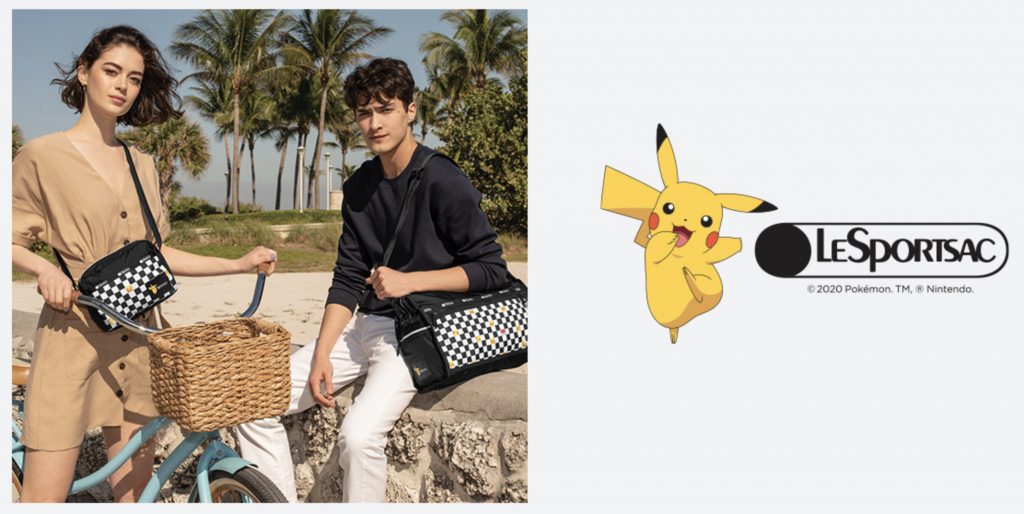 There are different design approaches here and they're divided into the following lines: Pokémon Pixel, Pikachu Fun, Pikachu Checkered, Pokémon Dots, Poké Ball series, and a cosmetic bag collection that's showing off some favorites from 1st Generation in their anime glory.

The Pikachu Fun series might look a bit plain on the outside, but if you look past the zipper, inside you'll find that Pokémon Dots pattern being used as the lining. The other designs don't make this design choice, instead opting for a muted turquoise or gray lining. Various bag styles also sport a Poké Ball zipper, with Pikachu printed on the backside.

After converting from yen, the bags' price range is $35 to $275. There's no official pricing of the collection outside of Japan, but if you want to start saving for their US debut later this year, then this can act as a rough guide.
Have a favorite design already? Now with even more options to choose from, it'll be hard to make your team picks and try not to catch 'em all.
Leave a Comment