Just last year, Nintendo joined up with Vans for some special kicks, clothes and bags. For those who missed out, we luckily have Uniqlo's UTGP'17 collaboration with Nintendo that was released recently — even though a good chunk of designs sold out immediately or were sent off to kid sizes.
Still wanting a bag or a collection of bags? Worry not, LeSportsac and Nintendo will be having a collaboration bag line out this fall! Dropped by Nintendo of America's Twitter account, we have a look at three different styles amongst four different bags — and more are on their way!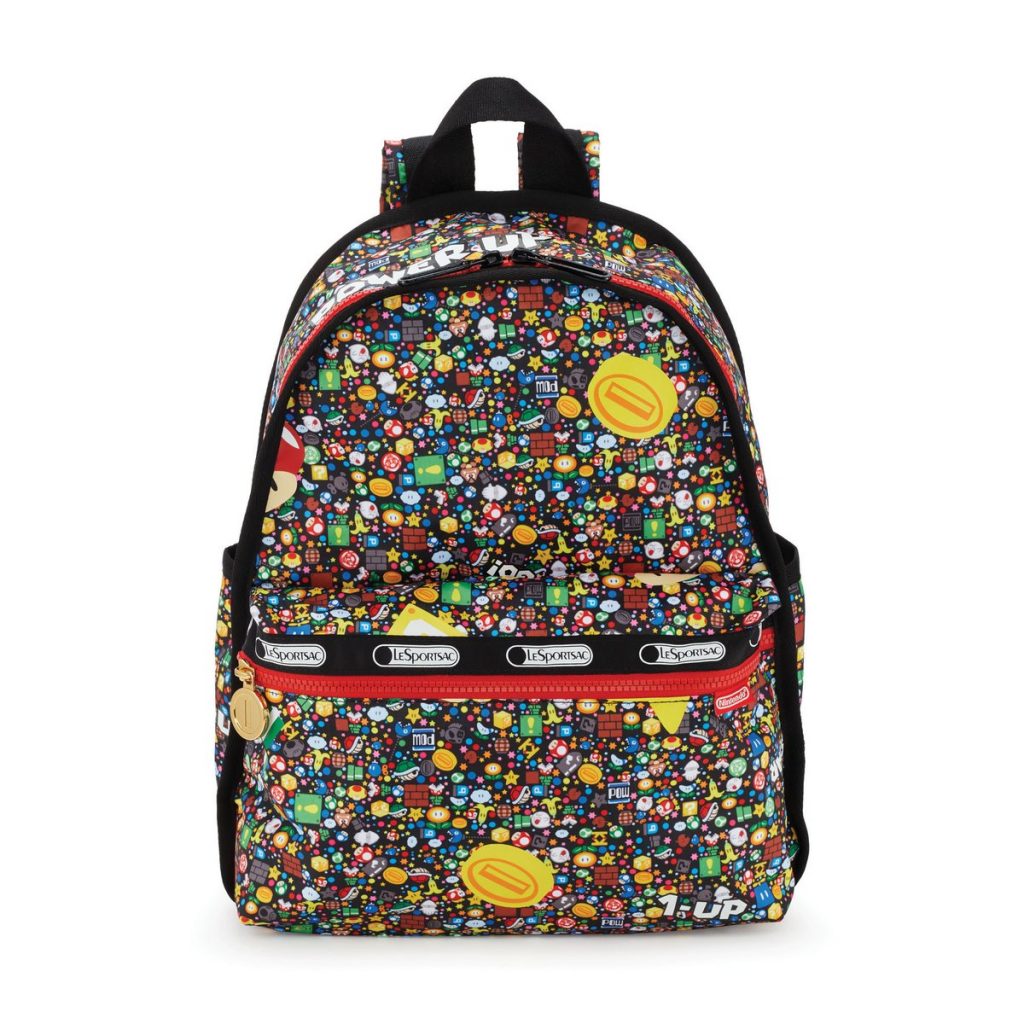 Mushroom Kingdom fans, you're in luck big time here. A backpack and crossbody bag were shown off with an iconography print (dubbed Power-Up Burst) of various power ups, enemies, obstacles and more. Even the zipper pull is a gold coin! The beloved, old gray Game Boy is also getting some love by being transformed into a cosmetic case. If you find yourself wanting to show off your love for gaming on the go, then you might want the other design showed off, simply called Mario Travel. Very cheeky, this possible convertible or weekend bag has various travel tags and stickers with a Mario twist. The flight/travel ticket that reads "SMB 1985" is my personal favorite.
Nintendo teased a few more designs that'll be available on its official site. "Complementing the collection are five additional items, including an authentic pouch shaped like the Game Boy system, a round Piranha Plant pouch, and a Super Mario Bros. cosmetic." We don't have to wait for Japan's release of the bags on July 19th to get a glimpse of the designs, as Nintendo has posted a photo gallery of the bags on its Facebook page. That said, now that we know what to expect from the line, we can start saving our coins for the collaboration's release in the fall in the US.
If you're already sold on these bags, you'll have to wait for fall to come around to purchase them. And if you can't wait a moment longer to try to get your hands on one of 'em, LeSportsac is holding a few giveaways on its social media channels, so you've got a chance to pick up these without having to spend a cent.
RT for a chance to win! 1 fan will receive this bag from the #NIntendoxLeSportsac collab! Enter again> https://t.co/AbQ43rpoW1! ENDS 6/28 pic.twitter.com/1FnrYSYmb7

— LeSportsac (@lesportsac) June 21, 2017
It's Game On this Fall with our #Nintendo collab! Wanna play? Check back today for a special #giveaway #NintendoxLeSportsac pic.twitter.com/fzpriP5b0L

— LeSportsac (@lesportsac) June 21, 2017

Details regarding where the bags will be sold aren't yet available. At the very least, they'll be sold at Nintendo NY (confirmed on the store's Twitter account) and on LeSportsac's website. We can only hope that retailers that regularly carry LeSportsac's products will have these available as well — the world needs a bit more Nintendo when it comes to bags!
What designs have you smitten?
Leave a Comment