Animal Crossing: Pocket Camp, the game that kept us entertained while New Horizons was being developed, has received a big update! Tweaks to the game's UI, rebranding of one of the paid plans, new preview options, and more are drumming up new activities for you and your campers.
First, the Cookie & Depot Plan is being changed. Now dubbed the Furniture & Fashion Plan, you'll see a larger selection of fortune cookies to choose from and you have the ability to save up to five layouts for your campsite and/or cabin.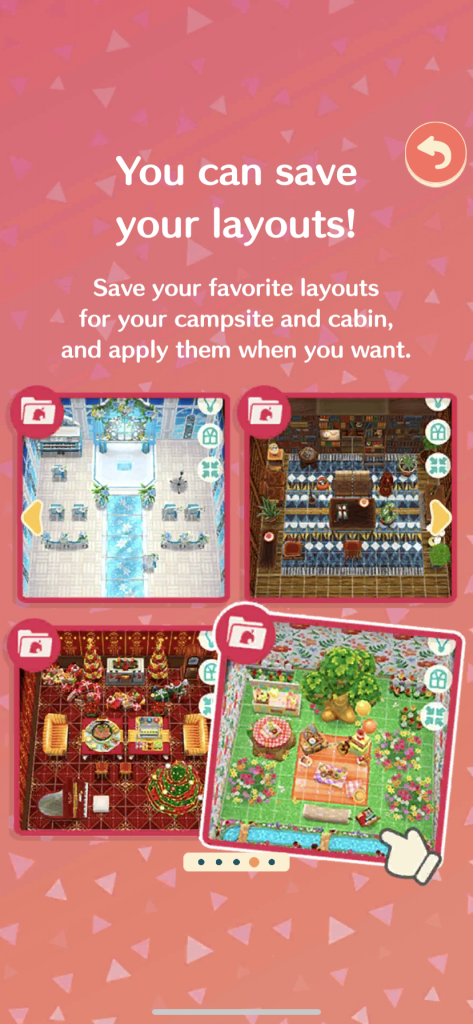 Next up, the Preview Feature is here. Want to try out any furniture and/or clothing before craft/purchase it? This feature is for you! It's also a way to take cute photos of your character, an animal camper of your choice, and any furniture you like. You're limited to one active wallpaper, flooring, and furniture item; but with enough creativity you can make a fun little scene. Whether you choose to spend the crafting ingredients, time, or Leaf Tickets, you can avoid buyer's/crafter's remorse by testing your ideas out.

Third on the list, the Photos feature has been expanded upon. Fave Photos are no longer limited to your cabin, campsite, or camper. All recreational areas and the Market Place are now prime photoshoot locations. 
Fourth, Blathers' Treasure Trek is now proudly offering an Auto-trek feature. Instead of rolling the die, Blathers can do it for you. Bells and/or supplies needed to play the map will still be required, and Blathers will give you an estimate of how many rolls it could take; but if you need some more essence stat, this will make crafting even easier. In addition to this, the update notes also include this additional update — "[r]educed the number of Leaf Tickets needed to "get all items using Leaf Tickets!" on some maps."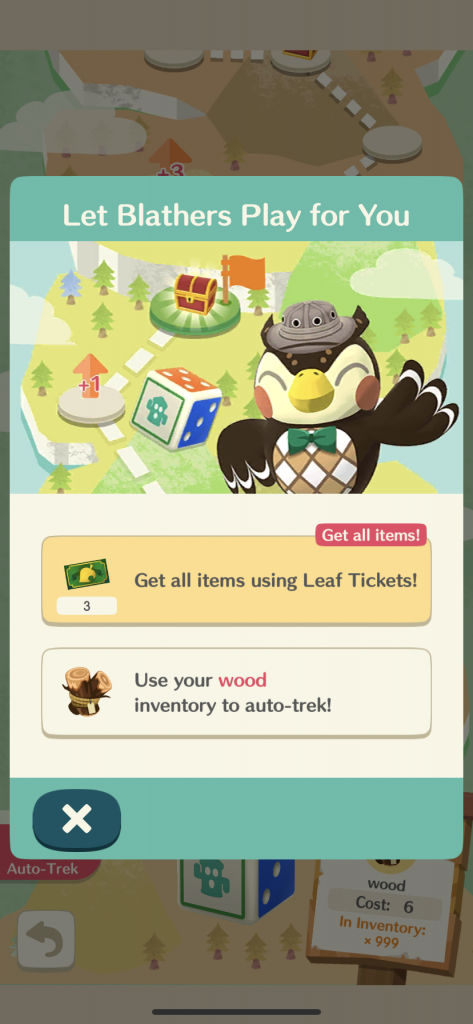 These aren't the only updates either! The in-game announcement concluded with the following miscellaneous updates:
Other Updates
Added New Normal Classes to Happy Homeroom.

Adjusted the friend list design.

Assistance from camp caretakers via the Pocket Camp Club Happy Helper Plan will now count toward goals for fulfilling animal requests.

Adjusted items obtained from animal requests and balloons that appear on the map.

Display adjustments.
Leave a Comment