WonderCon 2020 was supposed to be held this weekend in Anaheim, California. Due to current events concerning COVID-19 and California's orders banning large gatherings, Funko isn't waiting around for WonderCon's new weekend date to be announced. Following their virtual convention of Emerald City Comic-Con, the company is hosting their 2nd online convention and bringing a slew of Pop exclusives along with it.
Funko's WonderCon Anaheim | Funko Virtual Con contains two Pokémon Funko Pop exclusives, flocked versions of Eevee and Pichu. For sale via Funko's online shop, they'll be available for purchase starting Friday, April 10th, at 7 a.m. PT.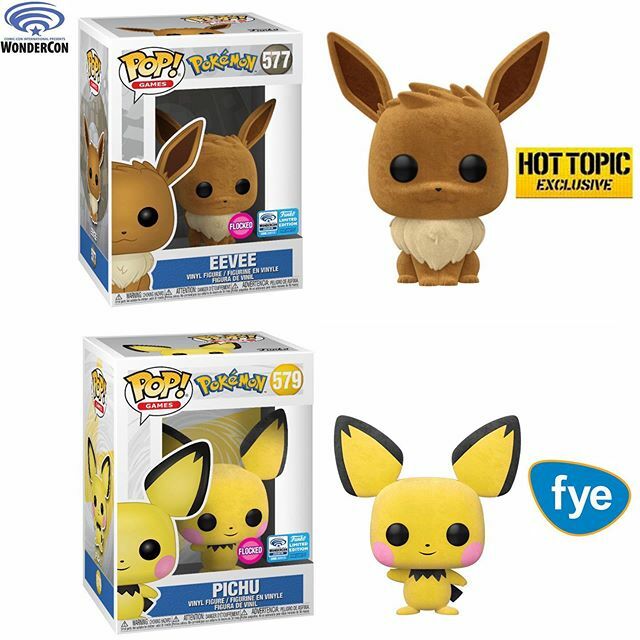 As we previously reported, these figures are also a shared exclusive with select retailers. While times for those releases have yet to be formally announced, PokéPOP has calculated estimated times for Eevee and Pichu's release at Hot Topic and FYE. Basing this estimate on previous releases, you can plan for the following possible drop times:
Adding these variants to your collection? Set your reminder alarms and follow us on Twitter so you can catch these two cuties.
Leave a Comment