Just as Animal Crossing: New Horizons is taking the world by storm, new merchandise for the popular game is making waves! Showing up on Amazon today, a brand new four-piece pin set and a three-pack of themed socks are up for pre-order.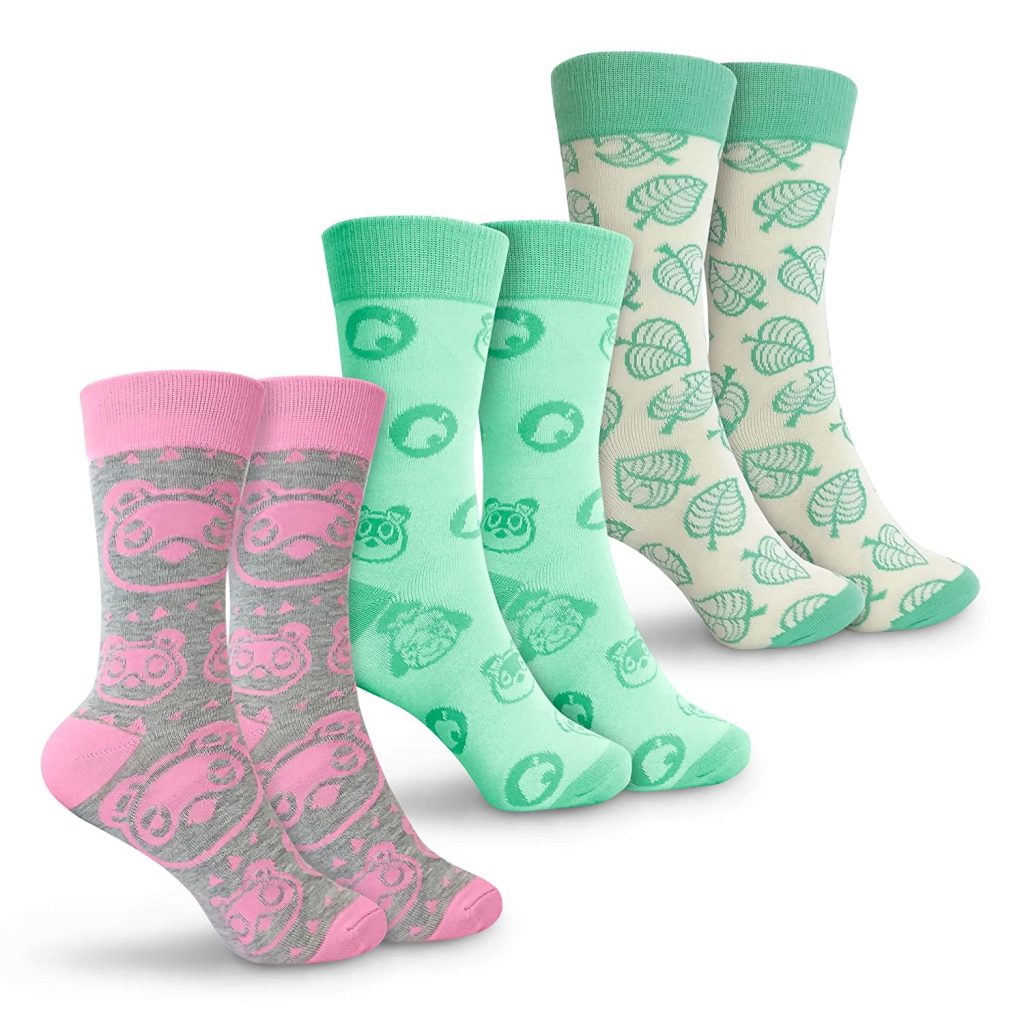 The pin designs include the ever popular K.K. Slider, Tom Nook, the New Horizons logo, and the game logo itself. As for the socks, you'll be able to adorn your feet with the likes of Tom Nook, Isabelle, and the New Horizons leaf in shades of pink and mint green. Both sets of items are made from high quality materials and are officially licensed by Nintendo, giving the products a bit of extra… flair… for those who are seeking things for their collections. The pins and socks set to release on April 15th, which means that they'll be in the hands of fans as early as next week!
You can pre-order the socks three-pack and pins four-pack today.
Stay tuned to our accounts on Twitter (@NinWire and @WireDeals), as we'll continue to share new Animal Crossing products that pop up as soon as we get word of them.
Leave a Comment