Another year means another round of Christmas ornaments from Hallmark that don't have anything to do with Christmas or winter.
Continuing the trend of Nintendo themed ornaments from the company, the 2020 set will feature 8-bit renditions of Mario, Luigi, and Donkey Kong. Admittedly, it would be pretty amusing to see an 8-bit Donkey Kong next to Grandma's antique nativity ornament.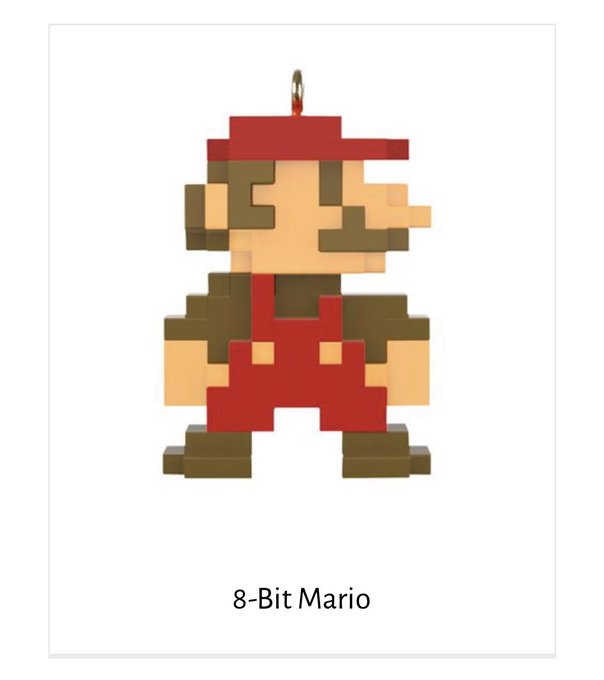 Hallmark will release its 2020 Dream Book with its lineup of holiday times sometime this month. This will list most, if not all, of their 2020 ornaments, and will reveal all of the Nintendo ones.
Hallmark will hold a Keepsake Ornament Premiere from July 11th-19th, and the Ornament Debut will be from October 3rd-11th. Anything that is limited edition will sell out very quickly.
No word yet on pricing, but if previous years are any indication, they'll be on the pricier side, typically above $15.
Leave a Comment