The Kickstarter for the gorgeous pixel-art turn-based RPG Sea of Stars has been a big hit so far, with the campaign earning over $415,000 at time of writing. This amount has led to the campaign hitting several stretch goals that are sure to get people looking forward to the game even more excited.
The first goal unlocked a bonus dungeon and a Single Player+ mode. The second goal unlocked fully animated cutscenes from DuCoup Animation. The third will fund a behind-the-scenes documentary on the game's development. Finally, the latest stretch goal unlocked New Game+ and an alternate ending, promising even more content.
The developers, Sabotage Studios, also revealed that they have partnered with Limited Run Games for a physical release. The physical edition is, as of now, limited to early adopters, but they promise they will be monitoring interest for changes in the future.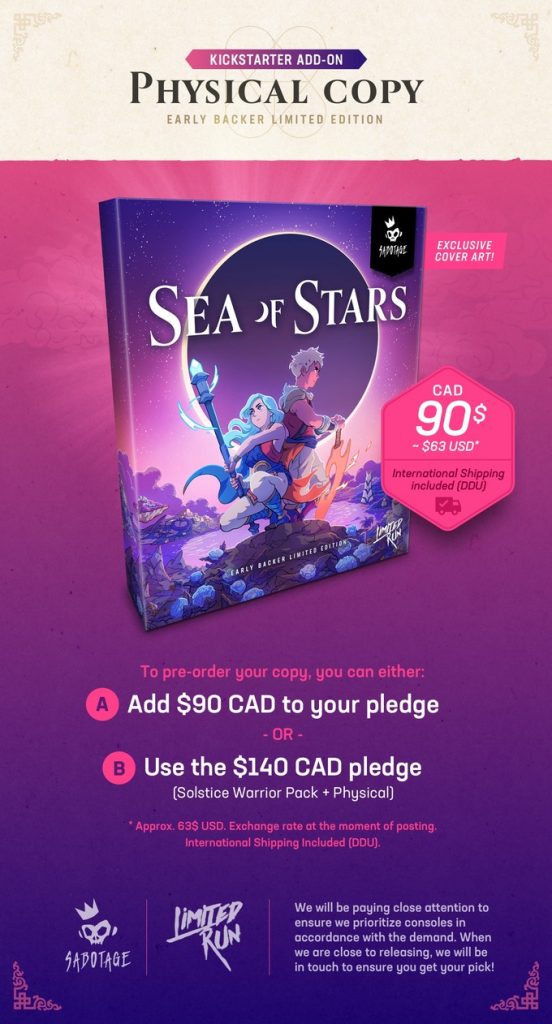 The update also says there are about two more years of development to go, and they are unsure about support of upcoming next-gen consoles, but promise to allow refunds of the physical edition if the console of your choice is not supported when the launch arrives.
Leave a Comment